"I have always wanted to be an engineer" – Asmaá from Palestine
"I have always wanted to be an engineer" – Asmaá from Palestine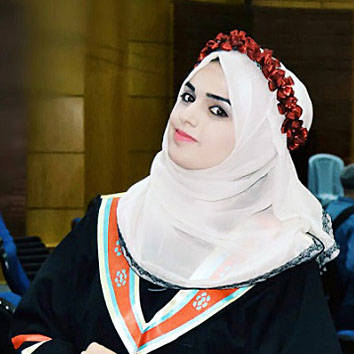 "I have always wanted to be an engineer, and today I'm so proud of being one after years of hard work.
"When I was in high school, I worked day and night to proudly finish with honors. I felt that all the hard work had paid off and that I was one step closer to my dream. But that dream was about to be crushed, as my parents couldn't afford my tuition. However, they were so supportive and determined to do whatever it took, hoping that our circumstances would get better. I got a fifty percent honors scholarship for my first semester.
"I took an oath to myself that I would pay back by adding something to this world and making a change.
"My big change to this world was my graduation project, as I worked with my colleagues on solving a worldwide environmental problem 'Manufacture of cement from sewage sludge'. The result was positive, promising, and most importantly, the first real solution for the problem in the whole world."
Asma Samaan from Gaza