Highlighting inequality through data
Highlighting inequality through data
Over 20 teams from 14 Arab countries were selected for the Visualize2030 competition in Lebanon. One team emerged victorious...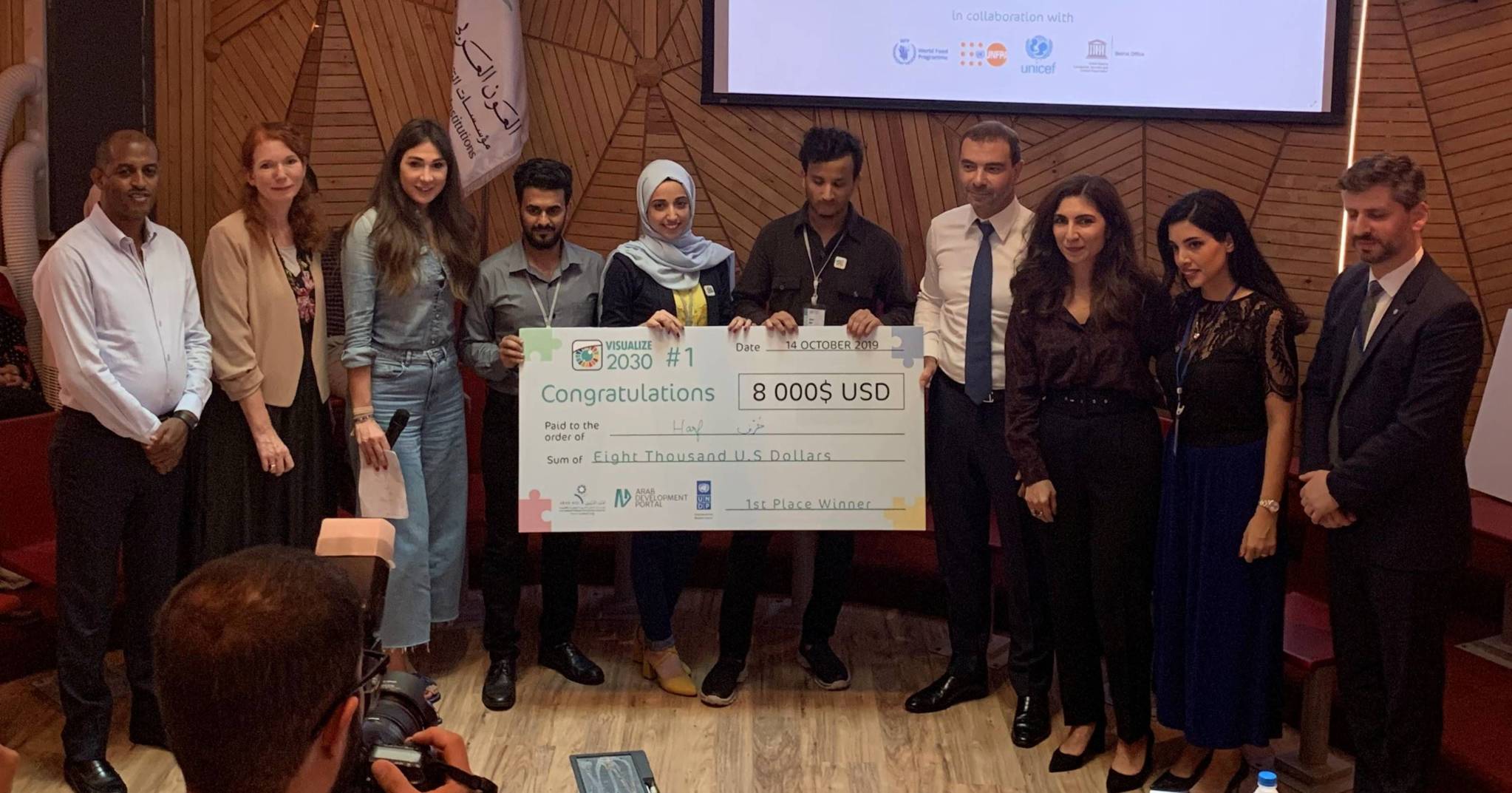 The winning team, Harf from Yemen, focused on the importance of education which, they explained, can lead to children becoming child workers or soldiers. Harf calls for changes to enable Yemen to move toward a brighter future.
"You represent hope for our future and, as young leaders, you must use your knowledge and the tools at your disposal to help overcome the major challenges our region faces." OPEC Fund Director-General Dr Abdulhamid Alkhalifa
On one of many rooftops spanning the skyline of Beirut, Lebanon, more than 60 young people from 14 Arab countries gathered for the beginning of Visualize2030: an opportunity to imagine and influence the future of the Arab world by using data.