Health and development: a vital partnership with Cameroon
Health and development: a vital partnership with Cameroon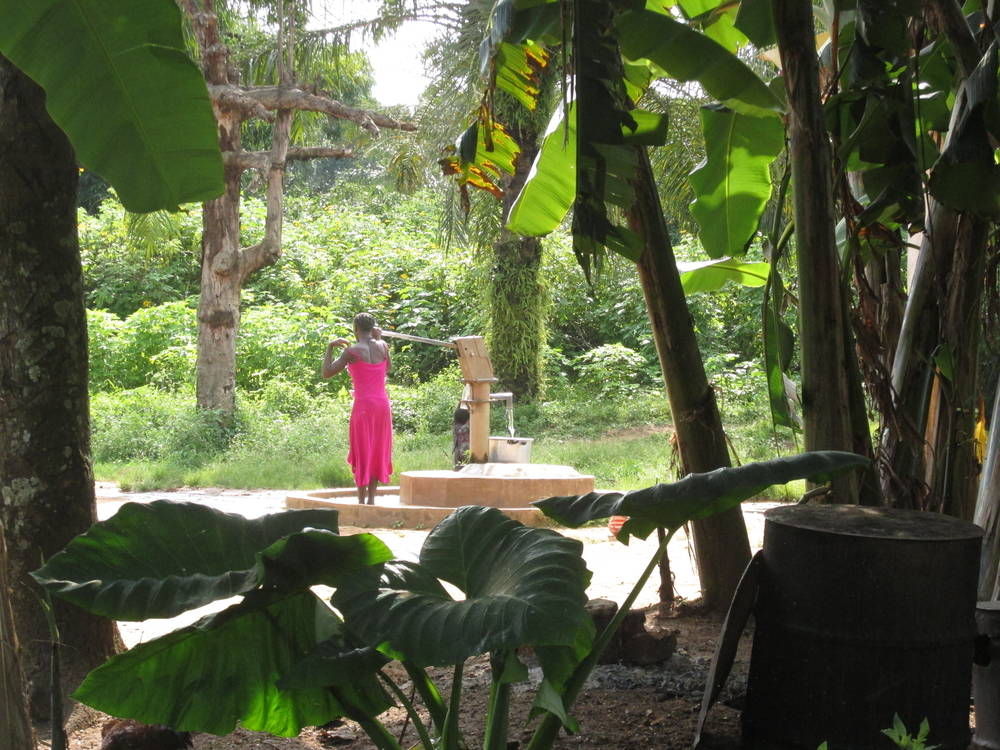 Photo: Shutterstock
What must life be like in communities that lack clean water? Imagine having abundant freshwater resources but little infrastructure to deliver it to the population. The answer to both problems is the same, since often, availability is not the issue. This is the situation in Cameroon, which possesses vast resources in the form of ground and surface water. According to available data, groundwater resources are estimated at 2,700 billion m3 , and annual consumption represents only 0.4 percent of the supply available.
Cameroon's population is estimated at 19.5 million, of which 53 percent do not have access to sanitation facilities, and 26 percent do not have access to clean water. The indicator of freshwater consumption (domestic/industrial/agricultural) is 61 cubic meters per year per capita, a very low figure in comparison with Yemen, for example, a country with water scarcity showing an indicator of 316 cubic meters per year per capita.
The development of resources for water access is vital to achieving the MDG target of enhancing living conditions by providing clean drinking water and sanitation facilities. This improvement will have a high impact on health, since many health-related problems are exacerbated due to limited access to basic services.
In Cameroon, waterborne diseases, such as cholera, diarrhea, hepatitis and malaria, are prevalent. Infant and child mortality rates are high: 77 and 151 per 1,000 live births respectively. Malaria is the leading cause of death, with almost all Cameroonians reporting at least one malaria attack each year. HIV and AIDS are further contributing factors to increased mortality.
In the context of the MDGs, the aim is to reduce Cameroon's poverty rate from 53.3 percent to 25 percent by 2015. This goal is far from being achieved, despite the government's determined plan, "Vision 2035", whose main objectives are to reduce poverty to below 10 percent; to develop a middle-income economy; to gain status as an industrializing nation, and to consolidate democracy and national unity. Despite being one of the countries in Africa least dependent on foreign aid, the challenges in the Vision 2035 plan will require international support.
Sustainable development: reliance on clean water
Without clean water supply and sanitation, sustainable development is unlikely. Cameroon has water supply that far exceeds the consumption rate, and the lack of infrastructure allows just 51 percent of the rural population to have access to safe drinking water. To finance water projects, Cameroon needs to rely on support from the World Bank, the Eximbank and other institutions.
OFID has a longstanding relationship with Cameroon, dating back to 1976. Since then, OFID has extended 12 loans to Cameroon in support of the agriculture, transport, health and water sectors. In October 2011, in further efforts to reduce poverty and enable economic growth in Cameroon, OFID's Governing Board approved a new loan, co-financed with the Arab Bank for Economic Development in Africa and the Government of Cameroon, to fund a water supply project in seven localities in the southern, eastern and central regions.
This project is to provide 30,000 people with access to safe drinking water. OFID's support is almost half of the total cost, estimated at US$14.5 million. The localities to benefit are Akom, Mvangan, Olamze, Mvengue, Kette, Mesamena and Bot Mkakak. The projected development will significantly improve living standards in these regions, enabling additional reduction in poverty and the attainment of additional economic benefits through an increased capacity for income generation in a population that is healthier.
Ms. Mona Alessa, Officer-in-charge of Cameroonian projects and programs at OFID, explained that the project will achieve important social, health and economic benefits: "Upon its completion, the project will increase the amount of safe water production benefiting the inhabitants in seven localities and, at the same time, it will decrease the time that people spend fetching water." Ms. Alessa added that "the time, energy and resources gained by improved water and sanitation can then be directed toward productive economic activities."
This is seen as a huge step, since without clean water and attendant good health, there is practically no possibility of economic development.