Guinea Bissau: Boosting food security and biodiversity
Guinea Bissau: Boosting food security and biodiversity
Around 40,000 people are expected to benefit from the OFID co-financed project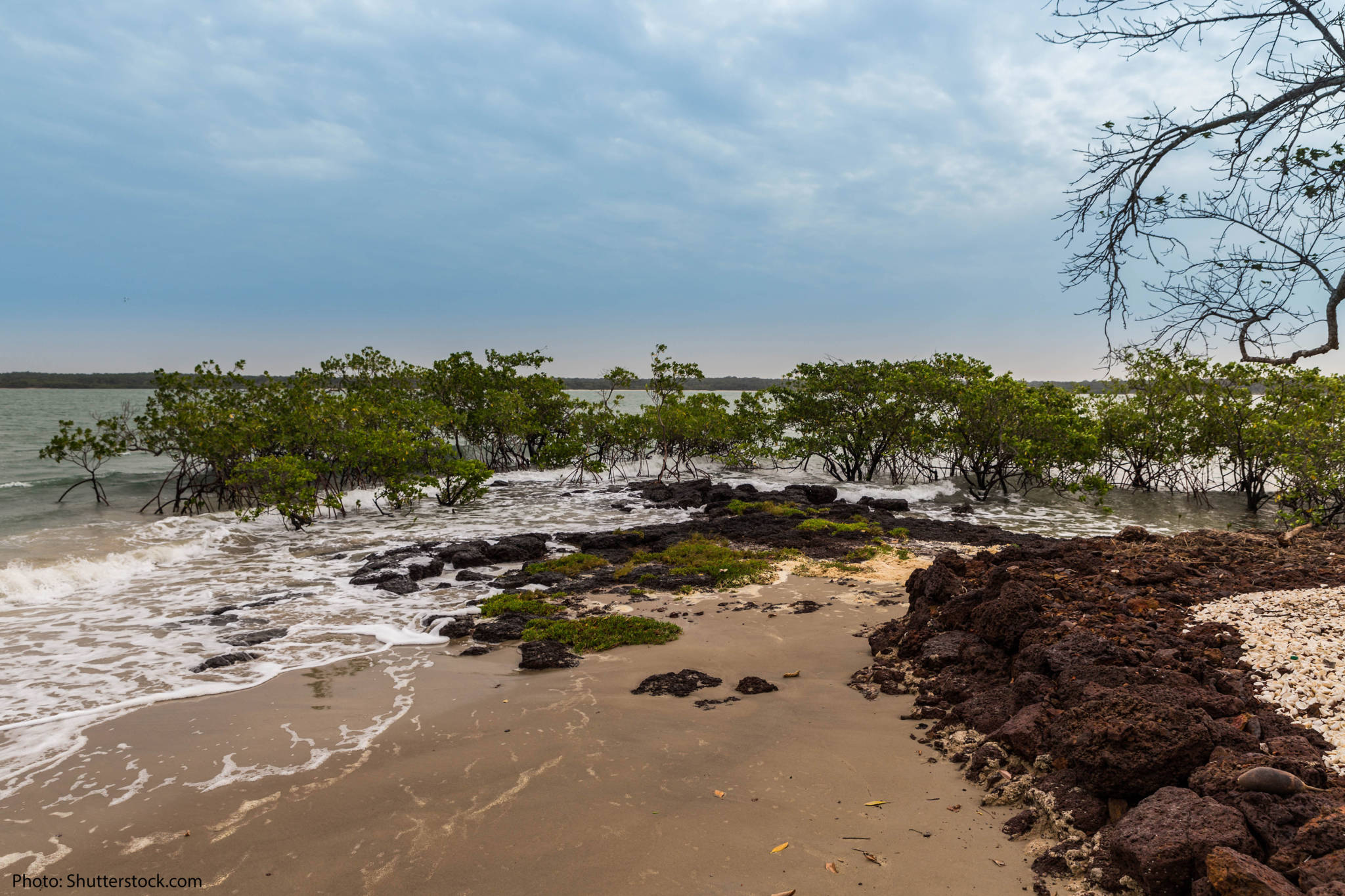 Guinea Bissau's fragile mangrove wetland areas are presently under threat of acidification and salinization.
The small west-African country of Guinea Bissau, one of the poorest in the world, relies heavily on revenue from the export of cashew nuts, which represent 95 percent of total exports. The majority of the rural farmers – whose smallholdings average 3.38 hectares (ha) – depend on the crop for income.
Household earnings therefore hang in delicate balance with the performance of the cashew industry. While rice is also a key crop – for subsistence rather than export – a number of constraints compromise yields and deepen food insecurity. These include the uneven management of water resources, poorly maintained roads made inaccessible during rainy seasons and, more crucially, unsustainable cultivation practices and shortfalls across the value chain.
A project backed by IFAD – the International Fund for Agricultural Development – and co-financed by OFID to the tune of US$6 million is working to tackle these challenges in the key rice producing hubs of Tombali, Quinara and Bolama-Bijagos. In these areas, rice is cultivated either in the lowlands or in mangrove wetland areas, which are experiencing soil acidification and salinization that has damaged coastal ecosystems.
The project – Economic Development for the Southern Region (PADES) – focuses on restoring cultivation areas and strengthening various aspects of the value chain, placing a strong focus on the participation of women and youth who make up a high percentage of the population. One component will rehabilitate over 22,000 ha of mangrove rice production fields and traditional hydro-agricultural irrigation installations, as well as lowland regions and 400 ha of watersheds.
PADES will also carry out capacity building to strengthen producer organizations and user associations and provide technical assistance and training. Income diversification will be helped by the development of lowland areas for growing vegetables, providing 60 irrigation kits for 6,000 women farmers and establishing 500 livestock breeding stations.
A key development constraint – worn and poorly maintained roads – will be overcome when around 133 km of rural roads are upgraded / constructed to open up links to marketplaces. Support will also be provided to a national agricultural research institute to set up a production and marketing system for certifying rice seeds.
Once the project is completed, around 40,000 people are expected to benefit. Rice yields should double – from 3.3 tons/ha to 6.8 tons/ ha – which will positively affect food security. Farmers will have the opportunity to sell surplus produce – and of course, provide more for themselves and their families.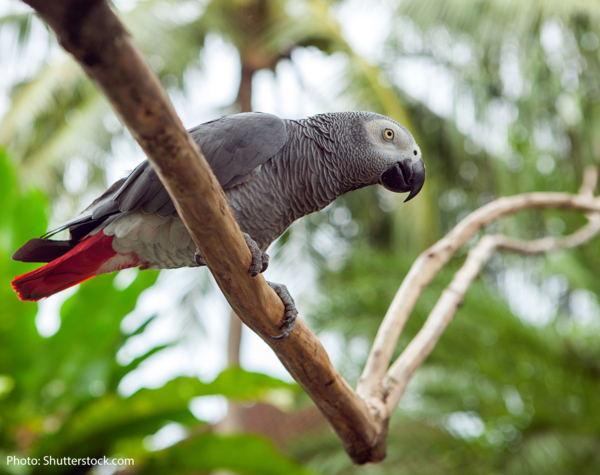 Guinea Bissau's mangrove wetlands are home to a rich array of plant and wildlife species, such as this African Grey parrot. The country's government is working with NGOs to conserve biodiversity.
GUINEA BISSAU: IN NUMBERS
7%: The proportion of Guinea Bissau's 1.8 million population that is food secure, according to the UN's Food and Agriculture Organization
57: The average life expectancy at birth for the country's people
C17: Cultivating rice in mangrove swamps was popular with the ethnic Balanta, who began the practice in the late seventeenth century.
As published in the Jan 2019 issue of the OFID Quarterly