Energy transition partnerships in the Global South
Energy transition partnerships in the Global South
As the next climate summit returns to Africa, COP27 in Sharm El-Sheikh is the world's chance to pursue a Paris-aligned decarbonization pathway that is resilient and equitable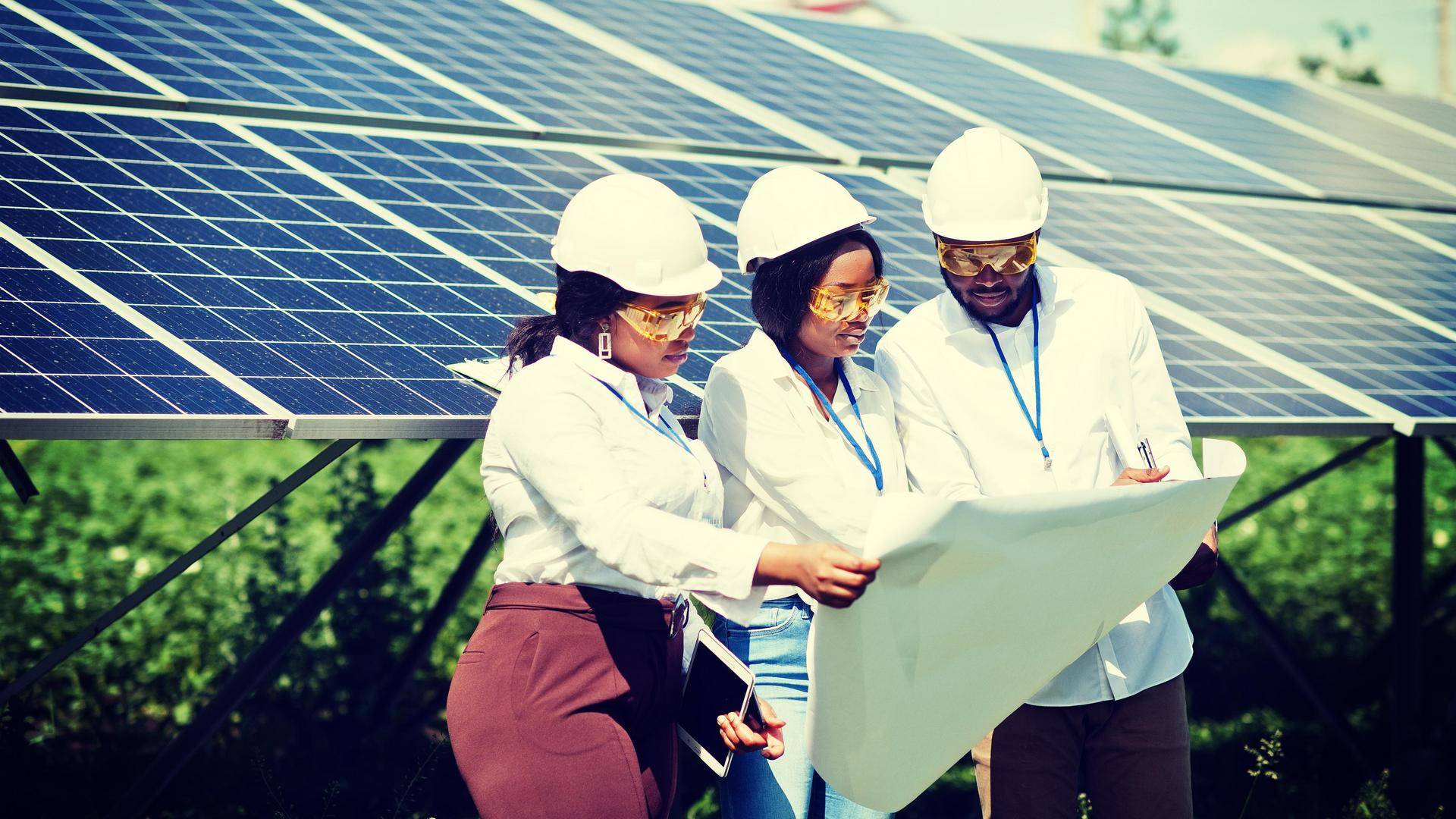 One year after the last United Nations Climate Conference (COP) in Glasgow, most nations still fall short of the needed clean energy transition commitments let alone delivering on their climate finance obligations. Just when we thought we had turned the corner on COVID-19 and run out of excuses to close the climate ambition loop, an invasion of Ukraine was launched driving energy prices, commodity shortages, interest rates and economic slowdowns to new records around the world. It is leading us to another global reset.
Yet, like in many other critical moments, people are being left behind in the climate emergency. Code red alerts by the Intergovernmental Panel on Climate Change (IPCC) again ignored, economies in the Global North have even revisited a return to oil, gas, and coal. With Global South nations ready to exercise their right to development, the fossil fuel narrative can only stop with people at the front.
In the United States, the conversation about tackling the climate crisis has taken a significant turn. At first, the dialogue about President Joe Biden's Infrastructure Bill was going nowhere on Capitol Hill. However, fears around economic costs and job losses, many associated with the climate provisions of the proposed legislation, turned to optimism with the passage of the Inflation Reduction Act.
The discussion in the US continued to an analysis of how the bill will help Americans save US$5 billion annually via clean energy tax credits, slash 40 percent of domestic greenhouse gas emissions by 2030, and create 1.5 million jobs. However, events such as the Sustainable Energy for All Forum, Climate Week and Global Energy Transition in New York, and the Caribbean Renewable Energy Forum in Miami, show that the discussion is not over, nor is it global.
During the recent Sustainable Energy for All Forum held in Kigali (Rwanda) last May – the first time held outside of the Global North and supported by the OPEC Fund – the message was clear. We cannot talk about energy transition in a world where 750 million people lack access to electricity. With nearly 600 million of them (80 percent) present in Africa alone, the OPEC Fund's Senior Director for Strategic Planning and Economic Services Shaimaa Al-Sheiby is on point: "The battle of climate change will be won or lost in the Global South." The point was reiterated after engaging ministers at the 2022 Africa Energy Forum the same week when the OPEC Fund held its first Development Forum in June in Vienna.
Following our engagements with private, public sector, and civil society leaders across Asia, Africa, and the Americas, and while Europe debates the role of hydrocarbons, nuclear, and coal, the Rocky Mountain Institute (RMI) is hard at work assessing these dynamics, 40 years on since its founding. We call for more of what brought us to this point – deep techno-economic research and cutting-edge policy advice – which lays the foundation for market-based climate action. We are also evolving from what started as a typical USbased think tank, to one that thinks outside the box, innovates on how we can accelerate the scale of our impact, and partners with others to respond to global dynamics with capacity building, workforce development, and leadership empowerment.
Understanding that there is a role for gas in the energy transition in the Global South is the start. Just like it had a role and still has a role in the Global North today. Nigeria's Energy Transition Plan is a clear example of that, with a provision for gas to be used as a transition fuel to address the energy poverty and health impacts of both power and cooking sectors. Despite its inclusion, the plan is also clear about the longer-term solution away from gas that renewable energy provides: addressing 65 percent of greenhouse gas emissions, mobilizing US$410 billion of additional finance, and creating 840,000 net jobs by 2050. This is the kind of energy transition leadership that allows developing countries to deal with energy insecurity thinking not only about costs, but also about the benefits of a net-zero world.
RMI recent analysis identifies at least three benefits: job creation, just transition, joint innovation. Each US$1 million of spending creates up to eight full-time equivalent jobs in clean energy versus the three jobs created in fossil fuels. This net increase of five jobs associated with the energy transition is also supported by the latest International Energy Agency (IEA) report, underscoring that 14 million clean energy jobs will be needed by 2030, 60 percent of which will require training, to reach net zero by 2050. RMI's Energy Transition Academy is directly addressing this challenge.
Our Women in Renewable Energy (WIRE) network is leveraging the opportunity that the "just" part of the transition provides, as women's current participation in renewables (32 percent) is higher than in oil and gas (21 percent). Its work in least developed countries and small island developing states shows the potential to bring those figures to parity with men. And we find that local innovation, for instance, in the manufacturing of solar energy components, supports technology adaptation and innovation that encourages domestic supply chains, instead of import dependence.
We cannot do this work alone, and we have no time to waste. RMI and the OPEC Fund can build on this evidence, and work together de-risking renewable energy investment and mobilizing finance for just energy transition partnerships. With other partners in the Global South, like the United Nations Development Programme and the African Development Bank, RMI's role in the US$650 million Africa Minigrids Program, which will provide electricity access to up to 21 countries representing around 300 million people, is a clear entry point for our collaboration.
Factfile: Raúl Alfaro-Pelico
Raúl Alfaro-Pelico is the senior director of RMI's Energy Transition Academy within the Global South Program. He leads RMI's capacity development efforts to secure a net zero future for all. He brings over 20 years of sustainability leadership at multilateral institutions, multinational organizations and multidisciplinary research and academia. He is a PhD researcher in Engineering from Lancaster University (United Kingdom) and holds an MSc in Economics from the University of London's School of Oriental and African Studies.

Operations
Category
Technical Assistance
Category
Technical Assistance