Empowering girls and women for a better life
Empowering girls and women for a better life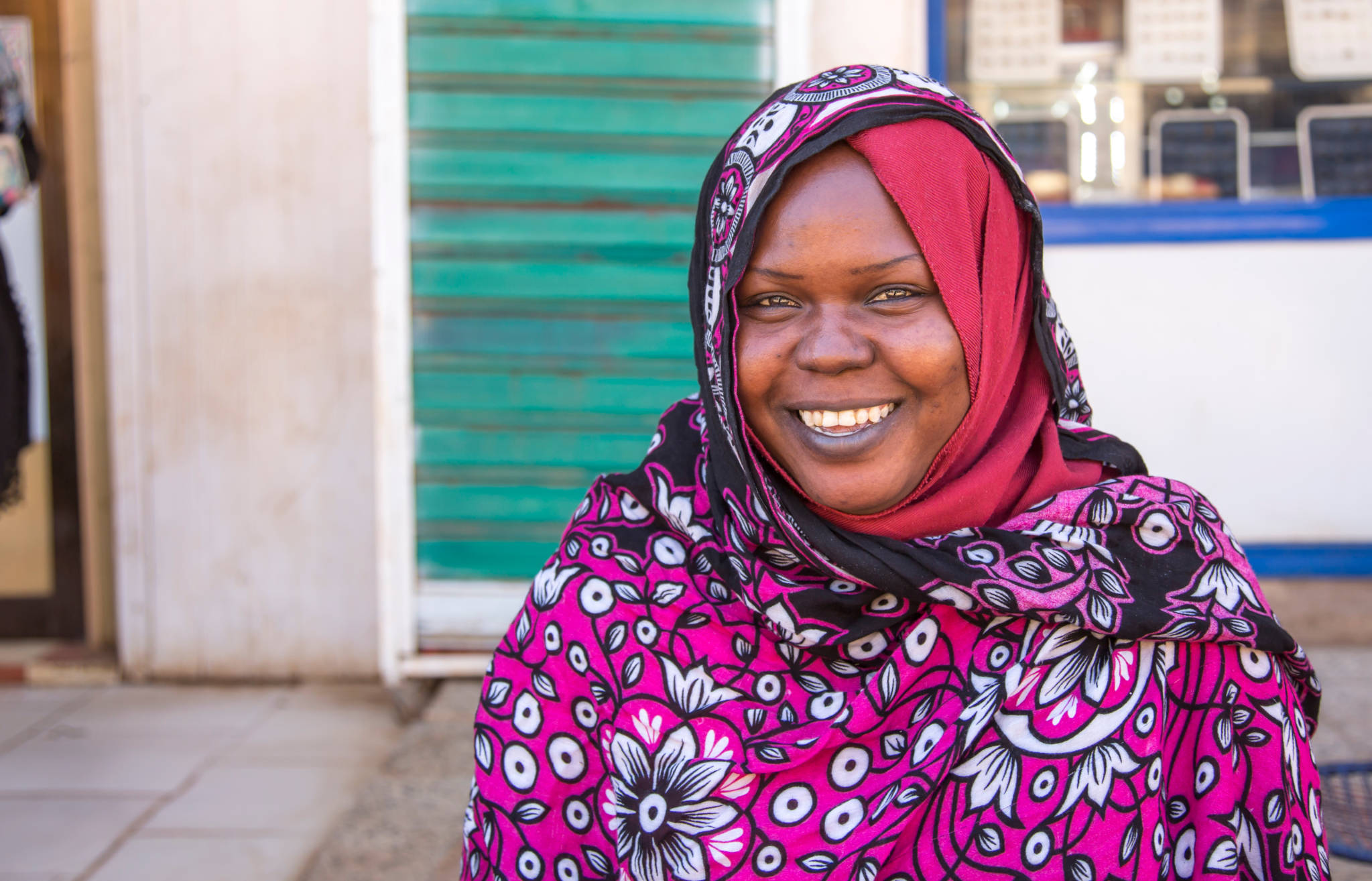 Photo: Shutterstock
In Sudan, a local NGO is working tirelessly for gender equality and social justice through education and capacity building. Its main purpose is to become a real partner for peace and the development of women.
Two-thirds of Sudan's 35 million people live in rural environments. Poverty continues to be deeply entrenched due to years of armed conflict that have hindered efforts to improve infrastructure and living standards. For women, the situation is particularly dire. With limited access to agricultural resources and services, all that is available to them is low-paid, low-status and seasonal work.
In East Sudan, however, this picture of destitution has turned into hope for women in some villages of Gadaref state. The catalyst for this transformation is the NGO Zenab for Women in Development (ZWD). Led by Fatima Ahmed, ZWD focuses on building local capacity as a means of facilitating development.
Since 2000, ZWD has worked to increase productivity, reduce hunger and malnutrition, and improve the livelihoods of rural women.
ZWD began by implementing awareness programs for HIV/AIDS and female genital mutilation. In 2006, it launched a food security program targeting women farmers in 20 villages in rural Gadaref. OFID provided grant assistance in support of these important efforts in 2010, and again in 2014. These contributions helped empower women farmers by providing agricultural advice and modern technologies to boost production.
Recently, ZWD has widened its scope through programs aimed at improving educational opportunities—especially for girls from poor families—halting violence against women and advocating basic human rights while building leadership for women.
Who leads ZWD?
Fatima Ahmed holds a Master's in Plant Physiology from a joint program at Sudan's University of Gezira and the International Center for Agricultural Research in Dry Areas. She is also the mother of two, and the daughter of two visionary people, who taught her the value of compassion for the most vulnerable.
In the current global discussion of gender equality, we can only imagine the disparities in this regard in Sudan in 1940, the year in which Zenab Mohamed Nour Rahama, Fatima's mother, started to work for the right of girls to receive an education. With the support of Mustafa Ahmed Sammahin, her husband, this fight continued for 47 years.
In 2005, because of her achievements, the NGO Peace Women across the Globe included Zenab in the list of 1,000 women who have made significant contributions to world peace to be nominated for the Nobel Peace Prize.
Fatima has honored the teaching of her parents through her own tireless work at ZWD, benefiting thousands, and sharing with the global arena this NGO as a success story, through diverse UN agencies and international forums. The following answers to our queries show her passion and commitment to improving the standard of living for everyone. If more people had this kind of ambition for their own societies, the world would be a better place.
What do you think has been your greatest achievement?
The difference I have been able to make in the lives of many people around me. At a personal level, I have sponsored many girls and boys from poor families, several of them my relatives, supporting their education through university and, today, seven of the girls have graduated in different specializations, including medicine.
At the organization level, I have made a difference in the lives of thousands of girls by building five primary schools, providing them a chance to get their basic primary education and to obtain gender equality and empowerment.
Through ZWD, we have empowered thousands of women economically and raised awareness on all issues related to women, including legal and human rights, general and reproductive health, HIV/AIDS prevention, and early marriage. This guidance is reflected in the wellbeing of their families as they are raised out of poverty and achieve food security. Today, many of those women are leaders in their communities. I am proud of these results and pray to find ways to accomplish more.
What is your greatest fear?
To be unable to continue to help people. Because the resources are lacking, I cannot do more at present to satisfy the many requests from different communities that need help.
What is your personal goal in life?
To bring peace to my family, my community and my country.