EBRD Green Cities
Striving to build better and more sustainable cities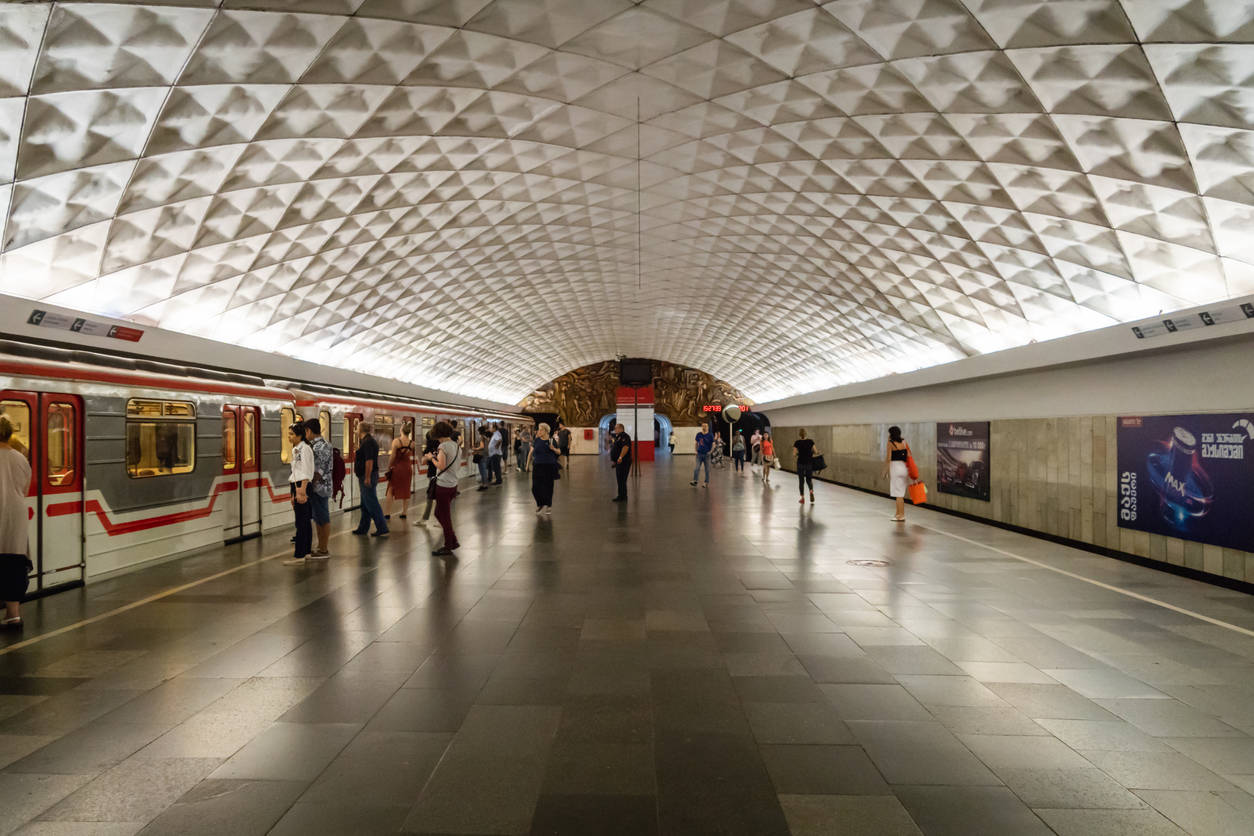 Shutterstock.com
By Nigel Jollands and Lin O'Grady, European Bank for Reconstruction and Development (EBRD) Green Cities co-leads
As published in the 3/2021 issue of the OPEC Fund Quarterly.
By 2025, more than 4.5 billion people will live in cities – meaning even more energy will be expended in urban areas. Major metropolitan areas account for around 70 percent of greenhouse gas emissions, primarily from energy used for lighting, heating, cooling and transport. This makes cities a key focus for tackling climate change.
Since these emissions are so closely linked to global warming – which the Paris Agreement wants to limit to no more than 2°C, and if possible, a more ambitious 1.5°C – a key task for planners is working out how to provide energy to growing city populations, without aggravating climate problems or worsening air quality.
This applies particularly to cities around the EBRD regions – central and eastern Europe, Central Asia, and the southern and eastern Mediterranean regions. The numerous challenges these cities face include insufficient infrastructure investment, demographic changes and poor air quality – all linked to a history of high energy use and carbon-intense emissions. Solving these problems holistically was the inspiration behind the €3 billion EBRD Green Cities program, which aims to help cities identify, prioritize and tackle these urban challenges to create more sustainable living spaces. The program has become so popular that in its first five years it has grown to include 49 cities.
Skopje's environmental challenges
Before joining the Green Cities program in 2019, North Macedonia's capital Skopje earned unwanted fame as Europe's most polluted capital. Dense smog caused by particulate pollution claims an estimated 1,600 lives a year, according to a 2019 World Bank Report, robbing this upper middle-income country of 5.2 to 8.5 percent of its gross GDP (2016 figure). One cause is the burning of high-polluting fuels, such as coal, in Skopje's city center, particularly among its numerous apartment blocks, as only around one-quarter of the residents have electric heating. Inhabitants of the small houses on the fast-growing city periphery burn whatever fuel they can find: lignite, firewood, even tires or household waste. Added to the mix is exhaust from a car-dominated transport system and fumes from under-inspected industrial facilities, along with pollution from untreated sewage discharged into the Vardar River. These type of problems need long-term, joined-up thinking and investments to solve.
On board with the Green City Action plan
All cities with a population of over 50,000 are welcome to become an EBRD Green City. On joining, members commit to a "trigger" project using EBRD finance. Then, with support from the EBRD and expert consultancy advice, develop a Green City Action Plan (GCAP) tailored to the member cities' unique needs for environmental improvement. The city then uses this information to establish a 10 to 15 year plan for green development, as well as specific short-term action to help realize this vision.
In Skopje's case, the city is envisioning a major transformation towards sustainable public transport by reducing the demand for cars. And thanks to a €70 million loan from the EBRD announced in April 2021, Skopje will become the first western Balkan city to introduce a Rapid Bus Transit system – with priority bus lanes, energy-efficient or hybrid buses and e-ticketing. Long-term aims are to reduce carbon monoxide emissions by 95 percent, particulate matter by 90 percent, and nitrogen oxide and carbon dioxide (CO2) by at least one-quarter.
Strong partnerships
No less crucial for EBRD Green Cities are partnerships to complement our work by bringing in different expertise and project co-financing. One successful arrangement is with the C40 Cities Climate Leadership Group, with which the EBRD cooperates in Warsaw, Poland, where the Group focuses on the city's long-term carbon pathway to harmonize with the city's GCAP. Likewise, the Green Climate Fund has not only made an €87 million contribution to EBRD Green Cities but also is co-financing specific projects. This includes €10 million to modernize the metro system in Tbilisi, Georgia and funding electric buses in Amman, Jordan.
Just as the broader EBRD cooperates with a range of interlocutors - including the recent signing of a US$114 million financing package together with the OPEC Fund, the African Development Bank, the Green Climate Fund, and the Arab Bank of Economic Development for the 200 MW Kom Ombo solar plant in Egypt, EBRD Green Cities thrives on, and is enhanced by, its collaborations.
Learn more about EBRD's Green Cities program here: https://www.ebrdgreencities.com/
EBRD Green Cities Energy Compact
On June 25, 2021, a preparatory meeting for the UN High Level Dialogue on Energy (which will take place in New York in September 2021) saw the launch of the EBRD Green Cities Energy Compact, in which the EBRD joins other organizations in making voluntary commitments toward achieving the SDGs by 2030 and net zero emissions by 2050. In EBRD's case, this will involve a series of actions aimed at forwarding SDG 7 within the EBRD Green Cities program, tied to energy efficiency in buildings, urban mobility, water, waste management and digitalization of city services. The EBRD Green Cities Compact's ambitions for energy savings will be fleshed out over the summer to provide program-level targets before a full launch in September.
EBRD helping drive SDG 7 forward
Cities can support energy transitions envisaged by Sustainable Development Goal 7 (SDG 7) on clean and affordable energy in multiple ways. This SDG is at the heart of EBRD Green Cities' work. Here are just a few examples how:
EBRD Green Cities is discussing ways to substantially increase the share of renewable energy in its cities (SDG 7.2).
By definition, GCAPS enhance international cooperation to facilitate access to clean energy research and technology, including renewable energy, energy efficiency and advanced and cleaner fossil-fuel technology, and promote investment in energy infrastructure and clean energy technology (SDG 7.a).
EBRD's investment in projects identified through GCAP promotes the goal of expanding infrastructure and upgrading technology to supply modern and sustainable energy services (7.b).
Extending the reach of the district heating system in UlaanBaatar, Mongolia is helping ensure universal access to affordable, reliable and modern energy services (SDG 7.1).
Introducing electric buses in Batumi, Georgia is improving energy efficiency by decarbonising urban transport (SDG 7.3).
Updating the water and wastewater treatment plant in Skopje will reduces energy use and improve efficiency, as the new plant will produce its own energy by burning sludge from sewage.
Other projects include refitting city-owned buildings in Chisinau, Russia and retrofitting and thermo-modernizing city buildings in, Poland by converting to either heating pumps or gas heating.
SDG 7 tracker: https://sdg-tracker.org/energy