Crucial capital
The importance of the private sector in international development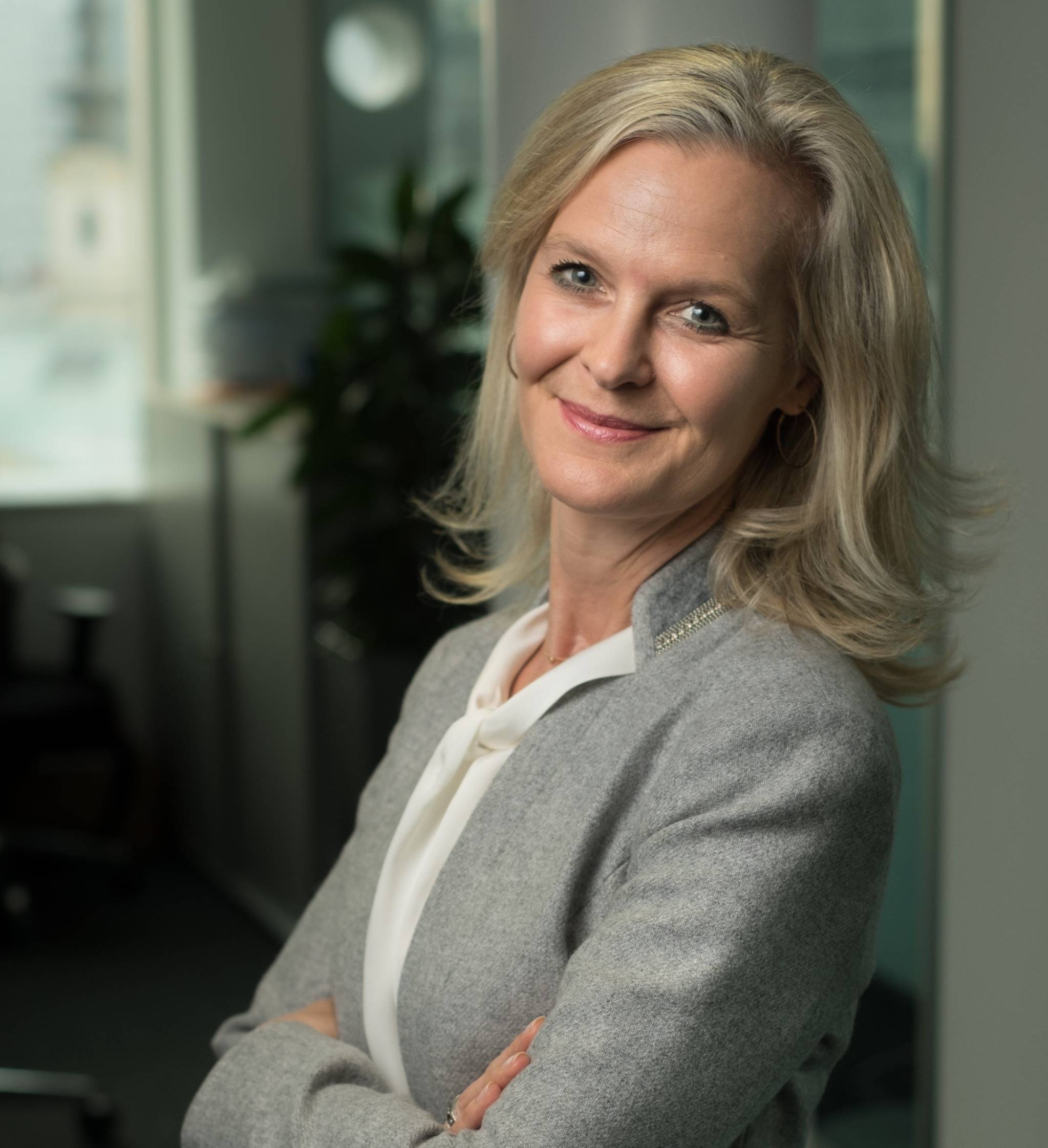 As published in the 01/2021 issue of the OPEC Fund Quarterly.
Wiebke Schloemer is the Director for Europe and Central Asia at IFC, member of the World Bank Group. In this role, she leads IFC's operations in 24 countries in the region, with a specific focus on boosting the green economy, increasing access to finance and promoting inclusion, and improving competitiveness and connectivity to help the region's economies grow sustainably and inclusively, protecting and creating jobs.
OPEC Fund Quarterly: Why is private sector-led development important?
Wiebke Schloemer: In the developing world, which is where IFC operates, the private sector provides 90 percent of all jobs and is a crucial source of capital and innovation. In a world where about one in 10 people live on less than US$1.90 a day, you need healthy, vibrant businesses if you want to create economic opportunities and lift people out of poverty. That is especially important in the face of COVID-19. According to World Bank projections, the pandemic could drive 150 million people into extreme poverty by the end of 2021, reversing years of gains in the battle against destitution.
OFQ: What are the main challenges and opportunities to private sector involvement in development?
Wiebke Schloemer: The severity of the challenges varies from one part of the world to another, but there are three main issues we see around the globe. The first is a lack of access to capital. Businesses in the developing world, especially smaller ones, often struggle to secure loans and other types of financing, which limits their ability to grow and create jobs.
Secondly, many countries have laws that discourage private investment and trade, and tie businesses up in red tape. While many developing countries are becoming more business-friendly, much more needs to be done to unlock the potential of the private sector. Finally, in many places, a lack of infrastructure is an acute problem. Power outages, traffic-clogged streets, and ageing ports drive up costs for businesses and often make it hard for them to compete internationally.
In terms of opportunities, they are bountiful. With their capital and expertise, private companies have the potential to drive innovation and improve the delivery of services in a host of industries, including healthcare, education, information technology, infrastructure, agribusiness, and manufacturing.
Let me highlight two areas, in particular: climate business and governance. As challenging as the current pandemic is, it is also an opportunity: a green recovery is a cost-effective way to transition to a low carbon future because it can deliver economic growth and jobs quickly. Companies and investors understand the business opportunities here and are focused on them across all sectors.
Another area is strong governance, or more precisely environment, social, and corporate governance (ESG): nearly 90 percent of our clients believe that our ESG support is key in helping them reach their long-term business goals, improve their relations with stakeholders and local communities, and boost their brand value and recognition. Investors across asset classes put an increasingly strong emphasis on ESG, including in emerging markets.
OFQ: Who are the leaders in privatesector-led development and where are the biggest gaps?
Wiebke Schloemer: I hesitate to comment on other organizations, but I can say that IFC is recognized as a global leader in supporting private sector development. During the last fiscal year, which ended June 30, we invested US$22 billion in businesses across the developing world, leveraging the power of the private sector to combat extreme poverty and boost shared prosperity.
When it comes to gaps, perhaps the biggest is the shortage of bankable projects. While investors may be eager to work in the developing world, they often struggle to find projects with enough business promise and financial backing to be worthwhile.
This is why IFC is increasingly working upstream, getting involved earlier in the project-development cycle to seed investment opportunities, in some cases working to create markets where none existed.
OFQ: Is there a 'type/sector' of development project that is especially attractive to private sector investment. If so, why?
Wiebke Schloemer: There are many sectors and projects that are attractive to private sector development, but let me highlight one area in particular. Some of the most promising investments are those designed to help combat global warming. With the specter of climate change looming over the planet, many countries have made a concerted push to lower greenhouse gas emissions, in many cases adopting once-unthinkable measures like carbon pricing.
This, along with dramatic technological advances and falling component prices, has created a thriving market for clean energy, energy efficiency, green bonds, and public transit. With emissions continuing to rise and more and more countries getting serious about the threat posed by climate change, this is a growth industry.
OFQ: How important are public-private partnerships (PPPs) – and are these always necessary for private sector involvement?
Wiebke Schloemer: PPPs are becoming an increasingly popular way for governments at all levels to improve public services, like power delivery, healthcare, and public transit. IFC alone has been involved in 147 PPPs since 2004, investing almost US$33 billion. That work has benefitted some 142 million people.
By their very nature, PPPs require the active involvement of the private sector, which brings critical capital and expertise to projects. That financial backing is especially important now given the fiscal crunch that many states are facing because of COVID-19. With government debt skyrocketing around the globe, states will require the support of private businesses to build the modern, reliable infrastructure systems they'll need to jumpstart economic growth.
OFQ: What does the future look like for private sector-led development?
Wiebke Schloemer: The future for private sector development looks bright. COVID-19 has of course dealt a blow to private businesses around the world. But, as they do, companies in fields from healthcare, to education, to retail are adapting to the pandemic, and coming up with innovative ways to make the lives of everyday people better. There may also be opportunities for private sector-led development arising from shifting global value chains.
Due to COVID-19, we are seeing a push to diversify supply chains, meaning that some companies are rethinking the geographic and sectoral spread of their activities and looking into shortening their supply chains and the distance between suppliers and clients. Other companies may diversify their supplier networks to increase resilience to location-specific shocks. This trend may intensify in the future with regional supply chains gaining more momentum.
At the same time, international institutions have stepped up their support for private sector development, realizing how crucial it is in developing countries. IFC, for example, has been supporting the private sector with an US$8 billion financing facility to help companies weather the COVID-19 storm and prepare for the future. Ultimately, when the recovery from the pandemic does come, and I'm hopeful that's not too far off, it will be led by private businesses.
Let me thank the OPEC Fund for the good cooperation with IFC over the years. At IFC, we look forward to continuing the strong partnership, and to leverage the joint presence in Vienna, through the OPEC Fund's headquarters and IFC's hub office for Europe and Central Asia.