Concerted efforts help to overcome persistent food shortages in Niger
Concerted efforts help to overcome persistent food shortages in Niger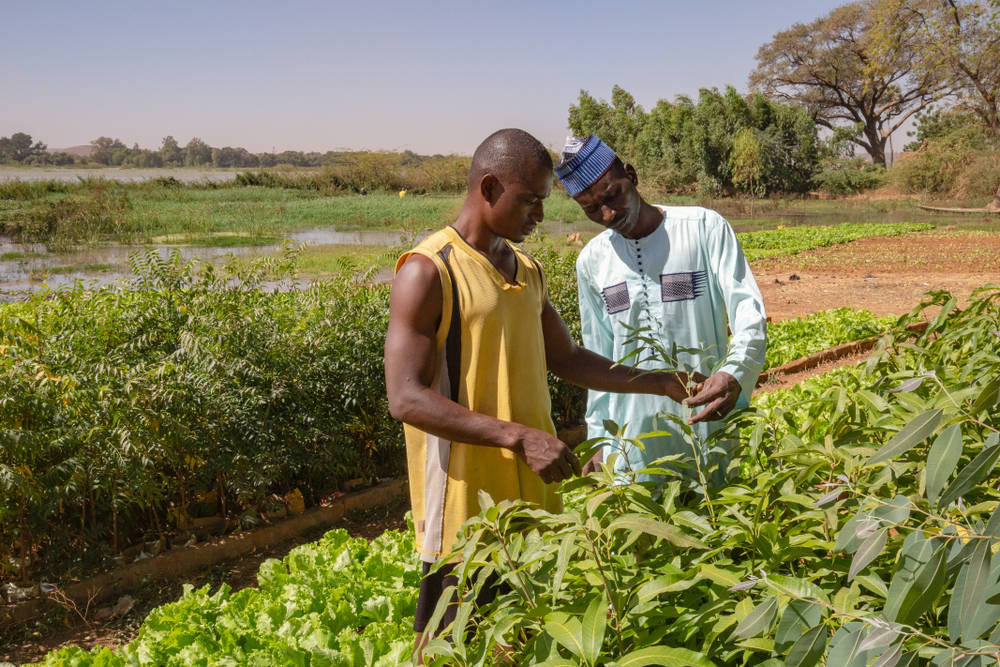 Photo: Shutterstock
Despite some notable successes, Africa still faces multiple problems, ranging from safety concerns and political issues to periodic natural disasters, as well as life-threatening diseases.
As one of several countries that have met the hunger target of MDG 1, Niger is a remarkable case of survival against the odds. The country is vulnerable in a number of ways. It is an extensive desert territory marked by droughts, where agricultural production is predominantly rain-fed, leading to frequent seasonal food shortages.
Niger's main asset is its large deposits of uranium, which also represent its principal export. Despite this natural wealth, the country has not been able to channel enough support into efforts to tackle the widespread poverty, which affects over 60 percent of the population, estimated at 18 million people.
The majority of Niger's population lives along a narrow band of arable land on the southern border, representing about 12 percent of the total landmass. The country's challenge in meeting food requirements for its population is defined by a dependence on grain purchases and food aid.
Niger has consistently ranked at the bottom (187th) in the United Nations Human Development Index (HDI). Support from the outside world is vital for its development.
Fighting against hunger
A food security assessment carried out in 2012 by the Geneva-based Assessment Capacities Project (ACAPS), estimated that 5.4 million Nigeriens (45 percent of the population) lack food security. Some 1.3 million (8.5 percent) are severely deficient in adequate nourishment. The conclusion of the international community is that food scarcity in Niger is chronic, aggravated by rising food prices and a constantly increasing population.
In face of such a harsh reality, the Government has established various plans to address food security issues. The new Economic and Social Development Plan assigns the highest priority to food security and sustainable agricultural development.
Against this backdrop, the Emergency Food Security and Rural Development Program (EFSRD) is a joint OFID, IFAD and World Bank initiative aimed at supporting efforts to mitigate the impact of the food crises, one of which affected the Nigerien regions of Maradi, Tahoua and Tillabery in 2010.
The main goal of the program was to improve food security in general, with special focus on these particular regions, which represent over 19 percent of the national territory. Poor farmers and herders' households have been frequently exposed to recurrent crises.
The implementation of the EFSRD, which began in 2011, restored productive assets for the most vulnerable rural households, strengthened irrigated rice production systems and developed infrastructure, including rural roads to facilitate market access and water points.
Targeting around 121,000 households—approximately 847,000 people—the program has delivered promising results, including the distribution of some 450 tons of millet, sorghum and cowpeas. Some 500 tons of rice are currently being distributed.
In addition, 160km of rural feeder roads are being repaired and 76 modern water points constructed. Embedded within the program are cash-transfers during lean periods to the most vulnerable households. These have benefited the poorest through labor-intensive water and soil conservation activities and rehabilitation work on 3,000 hectares of land.
The sustainability of the program is assured through the reinforcement of agro-pastoral production systems and through building the work capacity of the local community. Niger is subject to an enduring food crisis, but this problem is not impossible to overcome. The FAO Director-General José Graziano da Silva, would not have mentioned its relevant position vis-à-vis MDG 1 if the problems were insurmountable.
According to Mr Graziano: "Investing in agriculture, creating safety nets and social protection for the poor, guaranteeing the right of access to land and water resources and targeting smallholder farmers and young people will be key … [in the efforts to eradicate hunger]." This is the task that the international community has agreed to support.
Omar Al-Kadhi, OFID country officer for Niger remarked: "This program, besides being vital to improve food security and reduce extreme rural poverty in Niger, is also a good example of an effective OFID-IFAD partnership in poverty alleviation."