Combating energy poverty in Mali
Combating energy poverty in Mali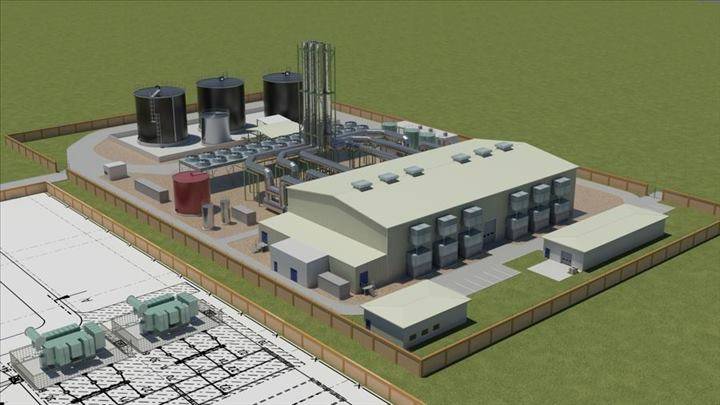 Photo courtesy of Albatross Mali
OFID has joined forces with sister organizations to increase grid electricity availability for households and industries in Mali.
OFID is contributing €15m to a financing facility of €85m to fund the development, construction and operation of a greenfield 90MW heavy fuel oil power facility in southwestern Mali.
The term loan has been awarded to Albatros Energy Mali, which will build and run the facility, located in the southwestern region of Kayes.
Less than a quarter of the 17.6 million people living in Mali have access to electricity. In rural areas, the proportion drops to a mere 13 percent. Electricity shortage is significantly obstructing the country's potential for economic growth, so the government of Mali is working to increase access.
Responding to these efforts, OFID joined the Islamic Development Bank, West African Development Bank, Islamic Corporation for Development and Emerging Africa Infrastructure Fund to co-finance the new power plant.
Albatros will sell electricity to the national utility company for the benefit of all on-grid electricity consumers in the country. Considering that half (50.4 percent) of the 17.6 million people in Mali live below the international poverty line (US$1.25/ day), the government must also strive to keep consumer costs down.
Tareq Alnassar, Head of OFID's Private Sector and Trade Finance Operations Department, explained: "One of the government's ways of tackling this [cost] has been to subsidize electricity tariffs for customers." The project is expected to supply the electricity at a lower cost than existing energy sources and therefore have a positive impact on the financial position of the power utility.
Kayes is a major industrial and mining region. Agriculture and gold mining are the country's dominant industries, employing some 85 percent of the working population. At present, the mining and cement companies located in the region are not connected to the grid and rely on their own power generation, which is more expensive and less reliable.
Continued Alnassar: "Access to grid electricity will increase the efficiency and output of these industries, boosting the country's economic performance."
The expansion of energy generation from the new facility will increase total national capacity by 36 percent. This, in turn, is expected to support the national budget by helping to reduce the importation of expensive electricity.
"Another positive effect will be job generation," said Alnassar. The project is expected to create some 400 jobs during its construction, with the opportunity for 65 permanent jobs once operational. Most of these positions, Alnassar said, will be locally staffed.
Additionally, as part of its corporate and social responsibility commitment, Albatros Energy Mali will implement development projects in three villages located near to the facility. Focusing on healthcare, water and waste management, food production, youth, employment, and education, these projects will help boost social and economic development in the region.
Operations in Mali
Focus Area
Transportation
Country
Mali, Niger, Senegal