Colombia hosts One Young World Summit
Colombia hosts One Young World Summit
OFID sponsors the attendance of young delegates from partner countries, giving voice to the many challenges faced by the developing world.
One Young World (OYW), a charity founded in 2009, gathers together the brightest young talent from around the world and provides a global platform for future leadership, regardless of sector, industry or nationality. The OYW community is made up of representatives from nearly 200 countries and features partnerships with more than 200 companies, organizations and government agencies. In recent years, OYW has become one of the world's most internationally active alumni networks that drives impact on the ground through OYW ambassadors – people aged between 18 and 30 who have demonstrated leadership and a commitment to effecting positive change. Many have already impacted their home countries on a range of issues, including the role of business in society, transparency in business and government, the impact of climate change and global health and hunger relief.
OFID has supported OYW since its inception and is a key founding partner. The organization helps delegates attend from otherwise non-represented or under-represented nations, ensuring their voices are heard on the global stage. To date OFID has sponsored 132 young delegates from 78 countries.
This year's Summit was held in Bogota, Colombia – a Latin America location for the first time. The opening ceremony was attended by three Nobel Peace Laureates: Tawak­kol Karman, the Yemeni human rights activist and founder of Women Journalists Without Chains; and returning OYW counsellors Kofi Annan, former United Nations Secretary-General, and Professor Muhammad Yunus, the Bangladeshi social entrepreneur and economist. The Summit was opened by the Colombian President and Nobel Peace Prize winner Juan Manuel Santos. In advance of the annual Summit, OYW commissions extensive global research based on pre-agreed topics and themes. The Summit then provides the opportunity to debate, formulate and create innovative solutions for some of the world's most demanding issues.
Highlights of the plenary sessions
Over four days, the Summit was addressed by global political, business, social, sports and entertainment leaders. Plenary sessions focused on leadership and government, education, poverty alleviation and economic development. The 2017 topics were arrived at following a year-long consultation process with ambassadors and incoming delegates. Three highlights of the plenary sessions are out­lined below…
Jobs of the future
This session focused on robots and their implications for society and employment. Research shows that a large percentage of jobs will be lost to automation within the next 15 years. The session highlighted that education was not keeping pace with technological advances. Entrepreneurship is seen as key for job creation, yet 60 percent of OYW ambassadors did not learn entrepreneurial or financial management in university. Debate focused on how education continues to be the only true tool for sustainable economic growth. Additionally, advances in technology can provide equal access to education in some of the poorest parts of the world. Half of OYW ambassadors believe that current education systems do not practically prepare people for today's jobs. Discussions addressed redesigning education systems to adapt to market demands. The session recognized that many children entering primary school today will no doubt work in occupations we have never heard of.
How can we innovate out of poverty?
Delegates focused on Sustainable Development Goal 1: the commitment to end poverty in all its forms everywhere by 2030. Although progress has been made in the last five years, with around 800 million people still living on less than US$1.90 a day, the complete elimination of poverty requires additional efforts by governments and organizations worldwide, and new approaches. Many delegates shared views about how education and entrepreneurship provide the potential to alleviate poverty.
Conflicts and healing
A OYW survey found that more than half of its 2,000 respondents said they had experienced conflict during their lifetime, and 60 percent lived in fear of terrorism in their country. Colombia, host of the 2017 OYW Summit, was discussed as providing a model for healing, following the historic signing of a ceasefire which ended 52 years of conflict. Many Colombians present discussed their history and the situation today.

Interviews
OFID sponsored the attendance of 20 delegates at this year's One Young World Summit. Here, some of the young leaders share their stories…
Bonita Sharma (25)
from Nepal is a member of the Social Change Makers and Innovators (SOCHAI) youth network. She is currently pursuing her Master's in Food and Nutrition.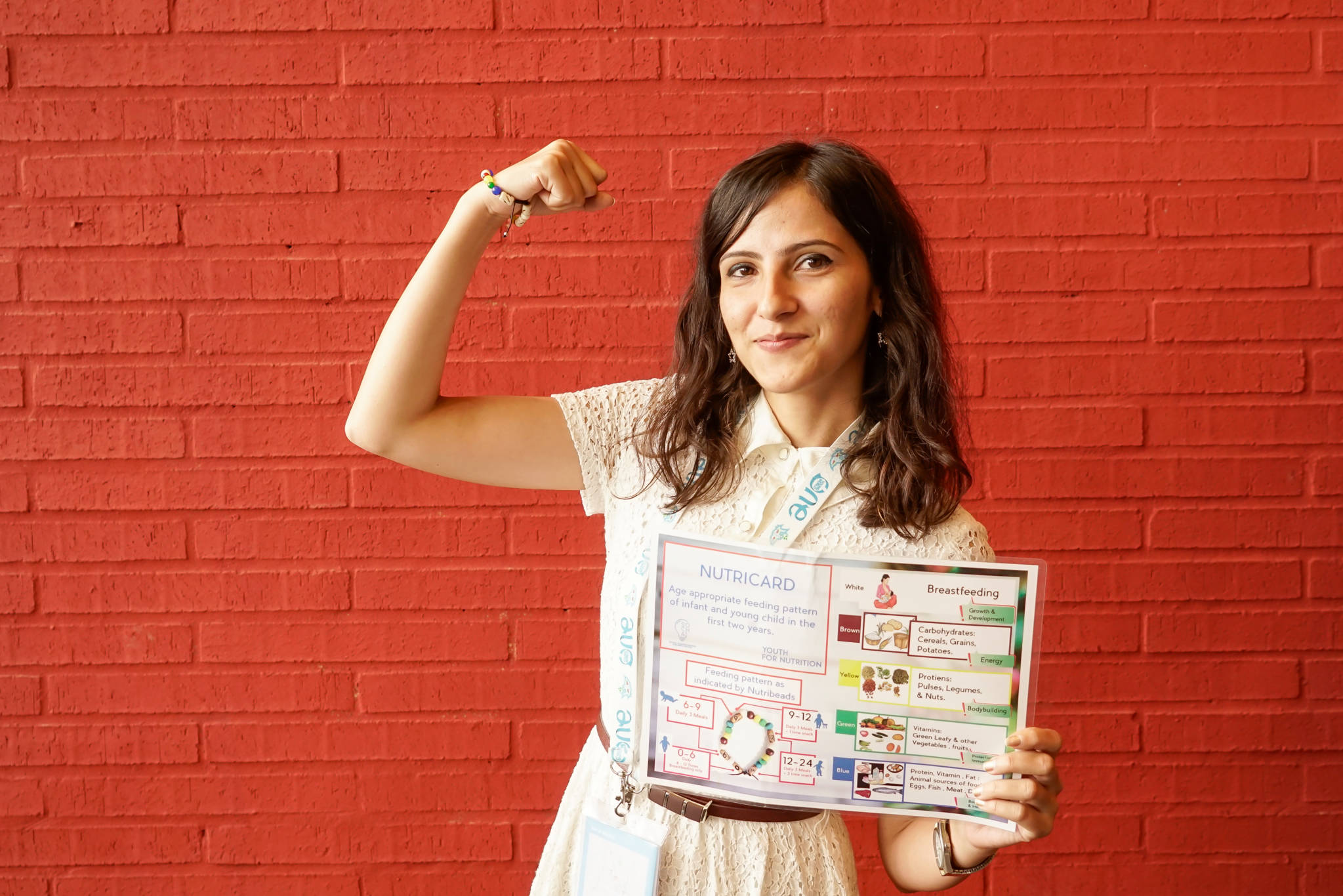 Photo: OFID/Nadia Benamara
"Sangita – a mother I met in rural Nepal – fed her two month old son cashew nuts in the hope of giving him the best nutrition. She didn't know he shouldn't be fed solid food during the first six months of his life. The cashew got stuck in her son's throat and he died. There are many thousands of mothers like Sangita in Nepal.
We created these colorful bracelets to help people recall and implement proper nutritional practices. Each bead has a specific meaning. The numbers correspond to a child's age, ranging from six, nine, 12 to 24 months. The colors indicate the type of food the child should be given. White, for example, is for breast milk. After six months, we add four different colors to the mix. Brown represents cereals, yellow is for proteins, green for vegetables and fruits and blue is for animal sources like fish, meat and eggs. We also provide each mother with an information card detailing the feeding patterns she should be following.
I came to OYW wanting to connect with other young leaders; to carry my message to people who could support my cause. But OYW counsellor Muhammed Yunus encouraged me to think bigger. He said: 'We are not job seekers; we are job creators.'
Now I want to find a way to involve young women and mothers in actually making the bracelets so that I can also help them find a way out of poverty."
Desmond Atanga (25) from Cameroon is founder of Deserve, a youth-led organization that promotes the sexual and reproductive health of women and youths.
"Two of my teenage nieces nearly died from early, unwanted pregnancies and subsequently dropped out of school. I started asking questions about my society as a result and discovered that the majority of adolescents in Cameroon do not have access to comprehensive sexual and reproductive health information.
Health and education are fundamental to the development of any society, and I'm passionate about using my academic and professional background to promote them in every way possible.
Deserve is raising awareness and helping empower tens of thousands of youths through hands-on activities and workshops. We're also working with government officials to implement comprehensive sexual education in secondary schools.
Last August, I traveled to Denmark to work on a start-up that aims to solve the long-standing proliferation of counterfeit drugs in Africa. Every year, more than 120,000 children die due to fake anti-Malaria drugs. This is another crucial issue we must tackle if we are to meet the Sustainable Development Goals."
Zineb Chekraoui (18)
from Morocco is founder of the Moroccan Heritage Exchange.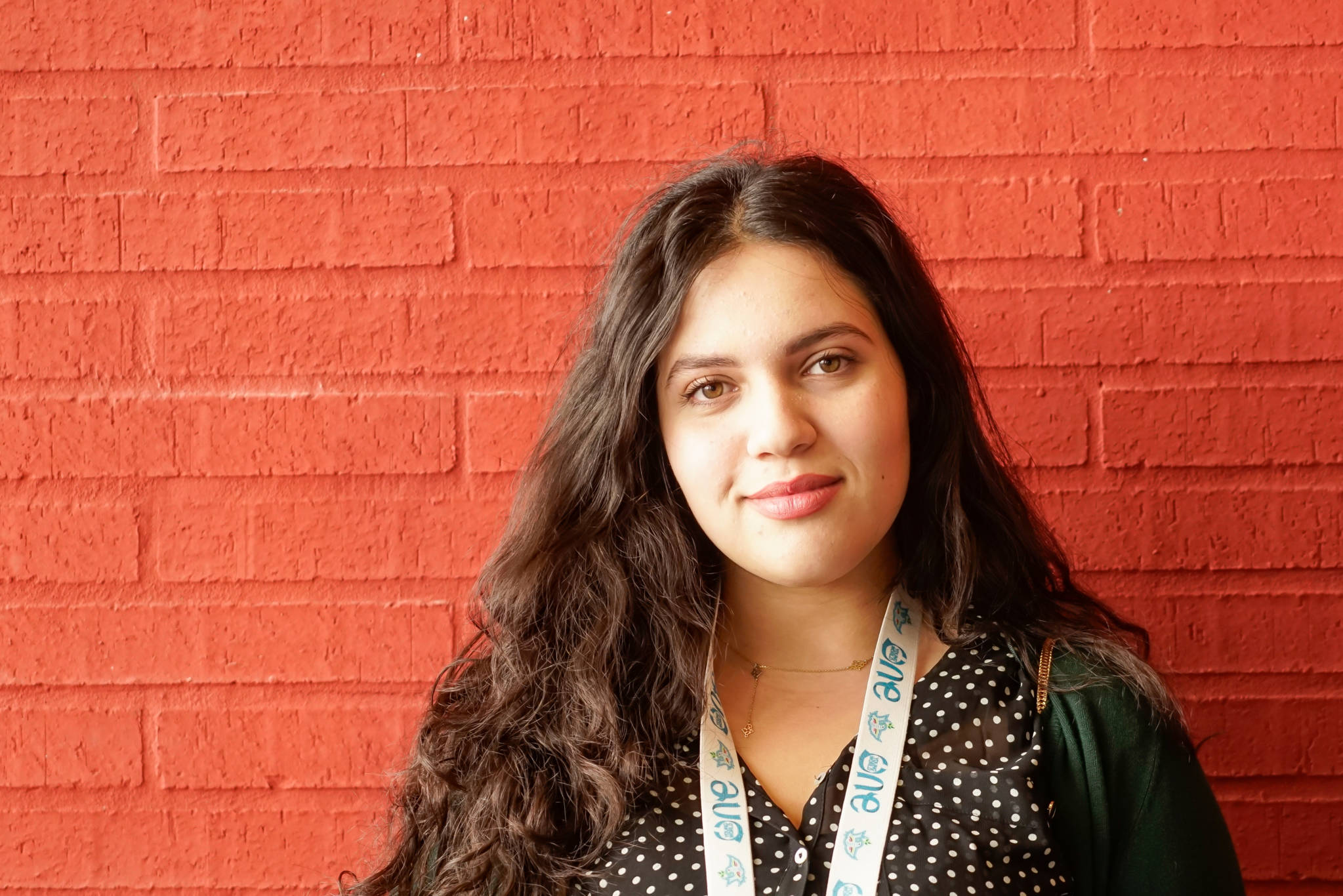 Zineb Chekraoui (18) from Morocco is founder of the Moroccan Heritage Exchange.
"We focus on women co-ops and small businesses in rural Morocco, offering workshops on basic operations, accounting and product development to help women grow their business. We also provide micro-credit. These rural areas are full of potential but women often lack the education and funds to start a tangible venture. That's where we come in.
OFID's sponsorship to attend OYW has already opened so many doors. I met like-minded individuals from diverse fields who are willing to help and advise me. I had no idea there were so many opportunities out there and I'm eager to get back to work."
Towfique Ahmad Khan (27)
from Bangladesh is founder and President of the South Asian Youth Society (SAYS).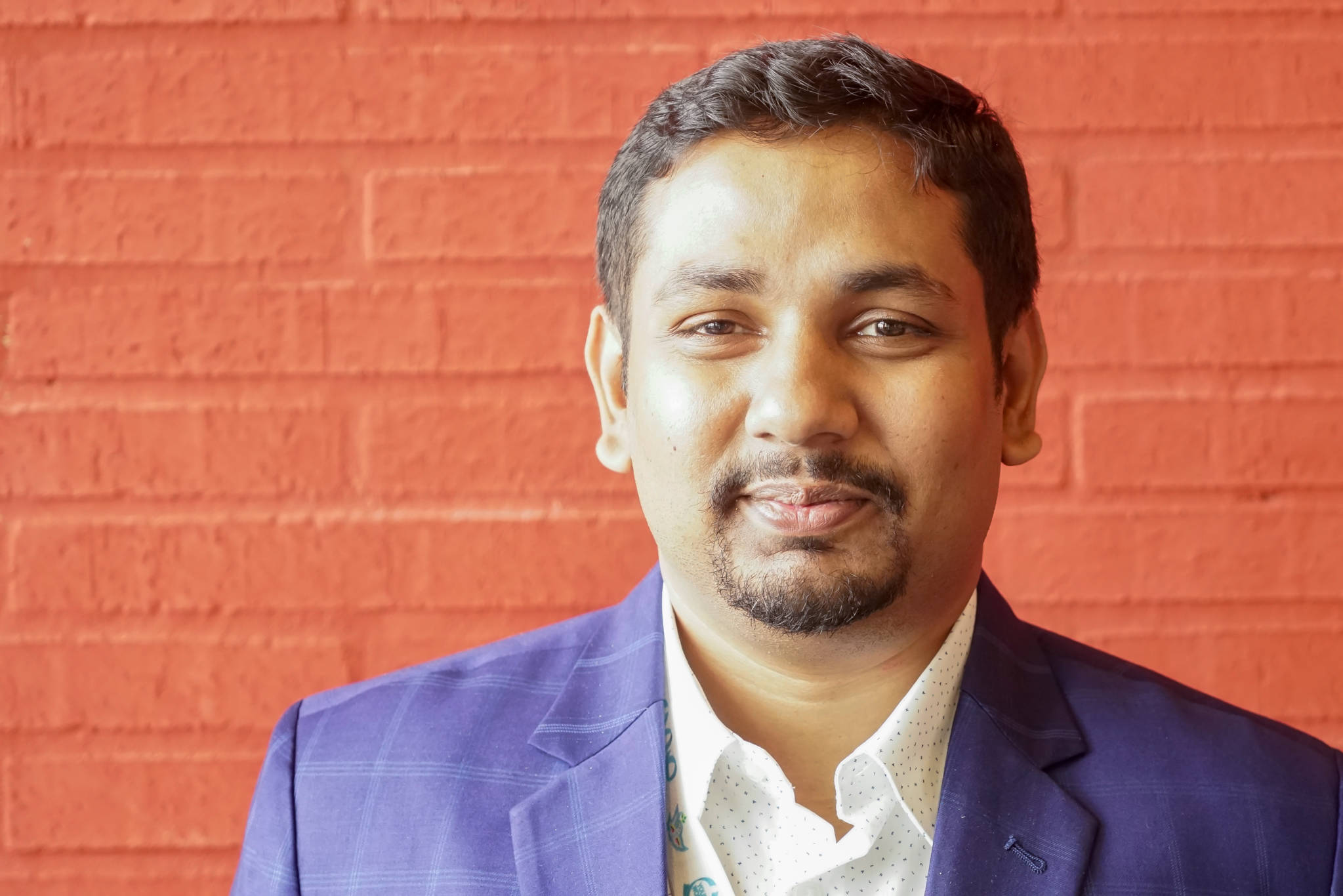 Photo: OFID/Nadia Benamara
"Traditional learning falls short of equipping students with the knowledge they need to thrive in a globalized world. If young girls – who make up half the population of South Asia – aren't part of the current digital revolution, we'll be leaving precious, important minds behind.
We spearheaded Girls for Global Goals as well as the Sustainable Development Olympiad in 2016. These two initiatives aim to enhance the leadership and technology capacity of girls in Bangladesh by improving access to education and economic opportunities, and connecting them to the process of championing the Sustainable Development Goals."
Happy Arnold (26)
from Malawi is the co-founder of Youth in Agriculture for Economic Development (YAED).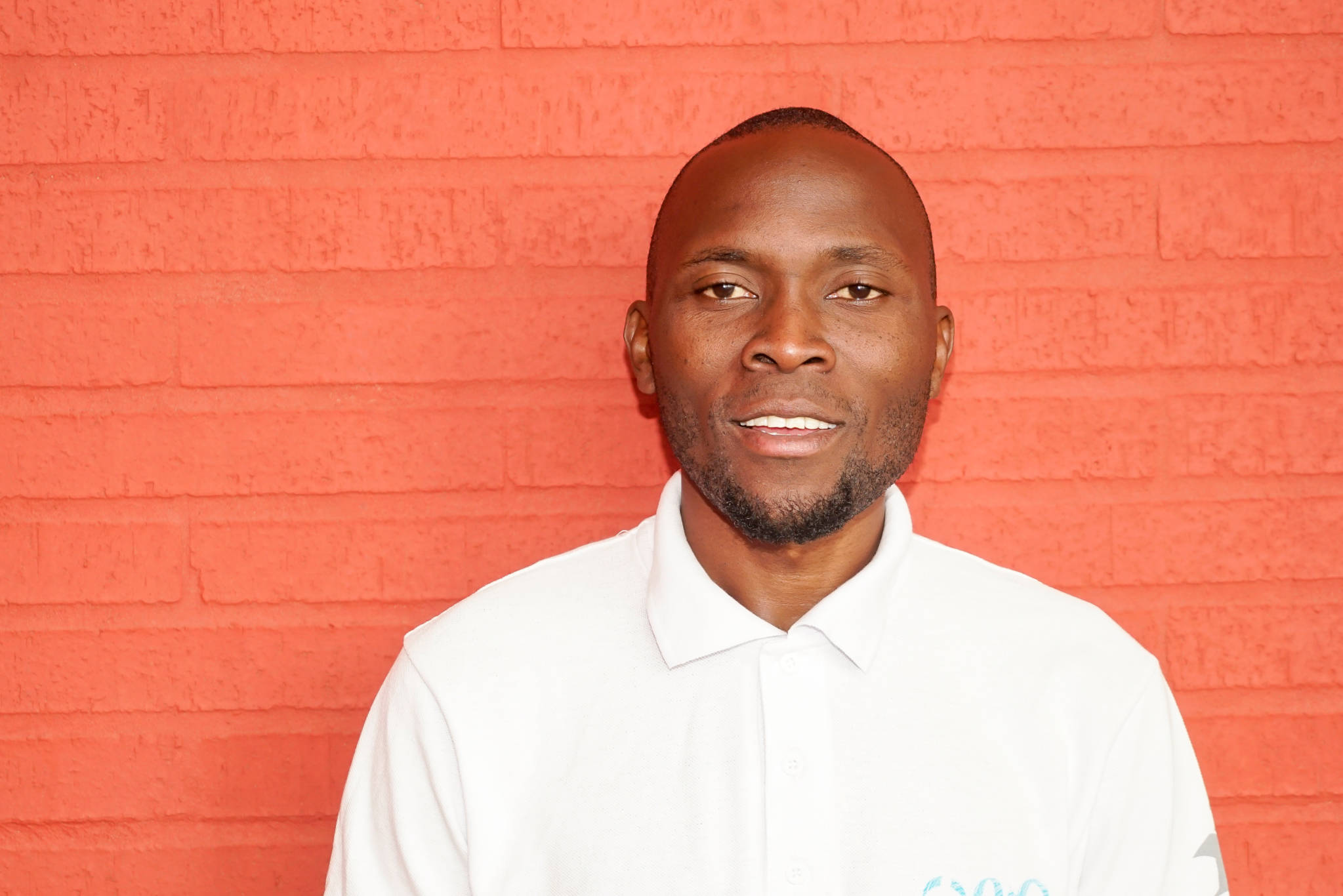 Photos: OFID/Nadia Benamara
"One of our projects is called Harvesting Oil from Soya. We give youths soya bean seeds and train them to produce, process and package soya; engaging them across the whole value chain.
We're also working on a project to root out malnutrition among women and children. We've trained about 1,000 women to produce flour and food from the orange-fleshed sweet potato – which can improve the intake of vitamin A – and to sell their surplus at market.
Being able to attend OYW is such an honor. I'm trying to meet as many different people as I can; to explore different opportunities and hear what youths in other countries are doing. Poverty shouldn't determine the cause of death among children, youth, women or anybody. Everyone should stand up and do something."
Schandorf Adu Bright (29)
from Ghana is Director of Farmer Services at Farmerline.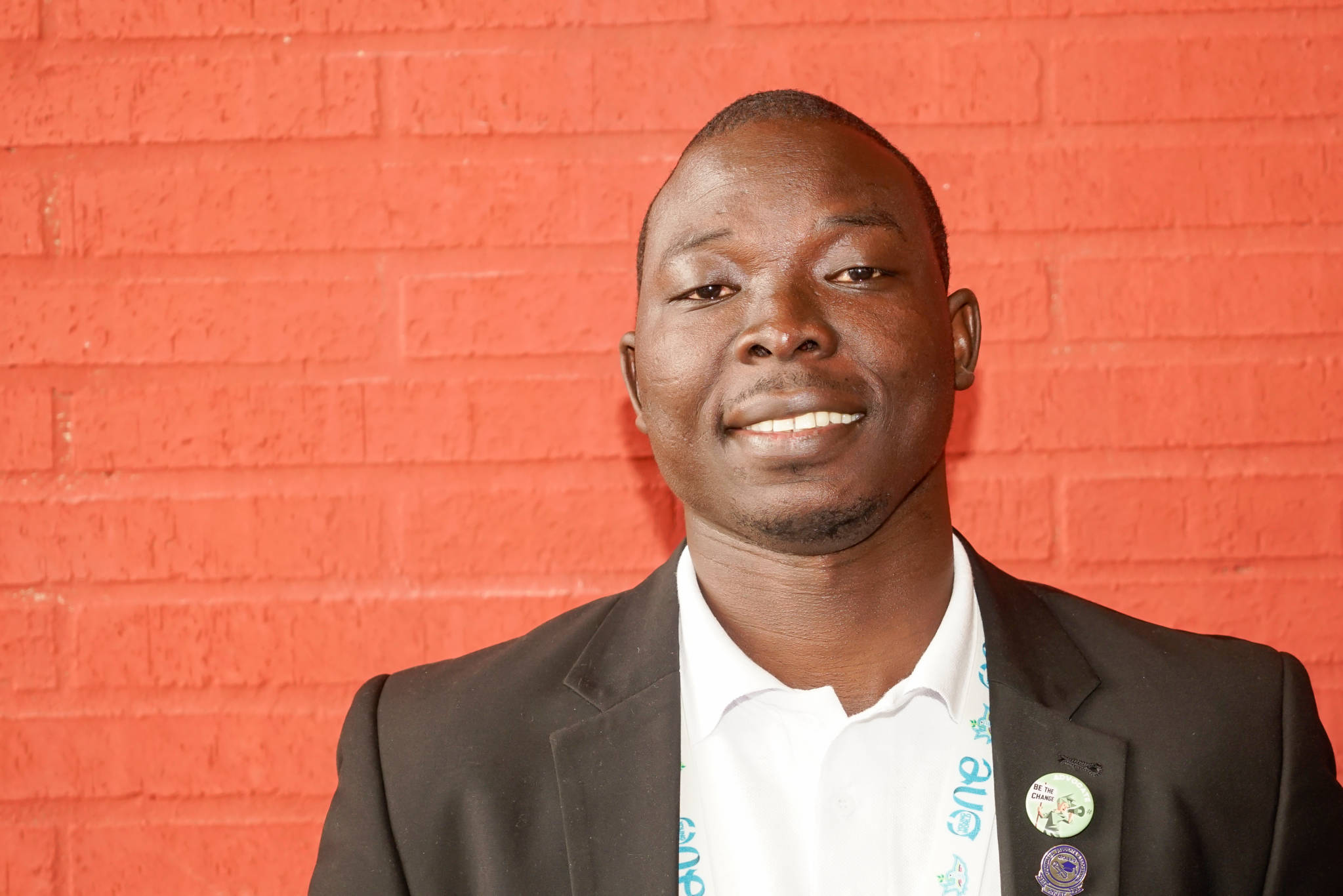 Photo: OFID/Nadia Benamara
"My parents were Cassava farmers in rural Ghana. I saw how they struggled to grow and sell their produce at market every year. Once I was able to attend university, I explored how lack of access to timely information, markets and services impacted smallholder farmers like my parents. I became committed to helping them adopt new technologies.
Farmerline is a socio-enterprise that enables smallholder farmers to access weather forecasts, market pricing and new farming techniques in multiple local languages via mobile phones. We've reached approximately 200,000 farmers in 10 African countries with our proprietary technology. We also provide corporate customers with farm mapping, farmer profiling, certification audits and traceability services.
Our business model is innovative in that we employ talented local youth to create software from scratch and license it to sustainable food brands to generate revenue. We hope to scale-up production and create additional technologies that will continue to raise smallholder farmer yields and income."
Paula Porras (28)
from Colombia is the co-founder of storytelling project PeaceLabs and the educational platform Educacionenpaz.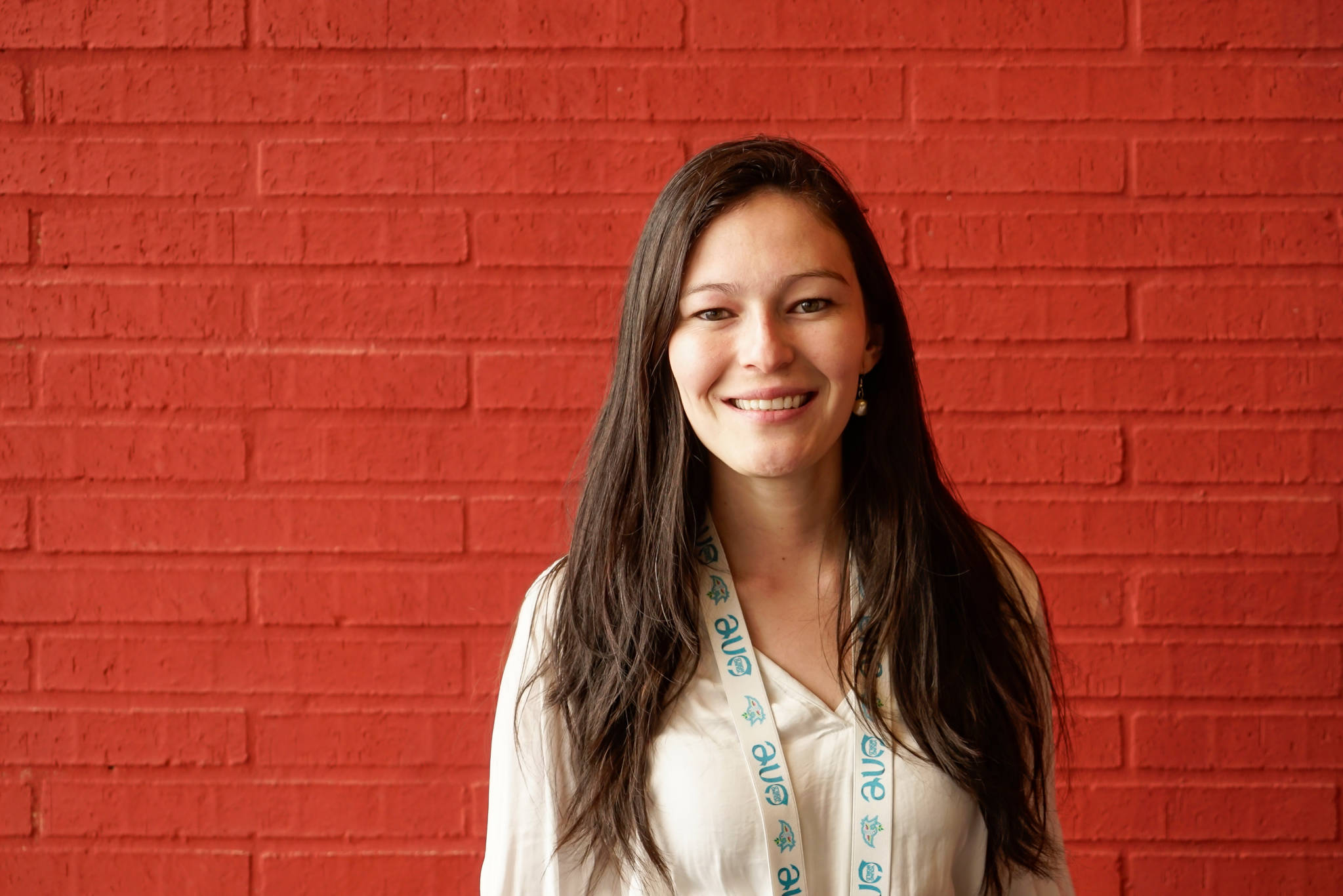 Photo: OFID/Nadia Benamara
"All my life, I've been surrounded by news of violence, crime, hatred. My country's been fighting a war for 60 years but we have daily violence, too. It's killing many children, women and men. That's why I'm passionate about building peace here in Colombia.
The non-profit organization I work for teaches conflict management to children and young people, giving them the tools to avoid falling into this cycle of violence. We run workshops and get them involved in playful activities to teach them about diversity, inclusion, empowerment and leadership. We want to help them become superheroes of peace in their communities.
OYW means the world to me right now because I've met so many amazing people from so many different places who are overcoming so much with love and forgiveness. Their stories and their projects make me want to work harder to bring about peace throughout Latin America."
Related Stories
UDAAN provides girls in Nepal with a second chance
Operations
Category
Technical Assistance