Cape Verde: Progress toward improved health services
Cape Verde: Progress toward improved health services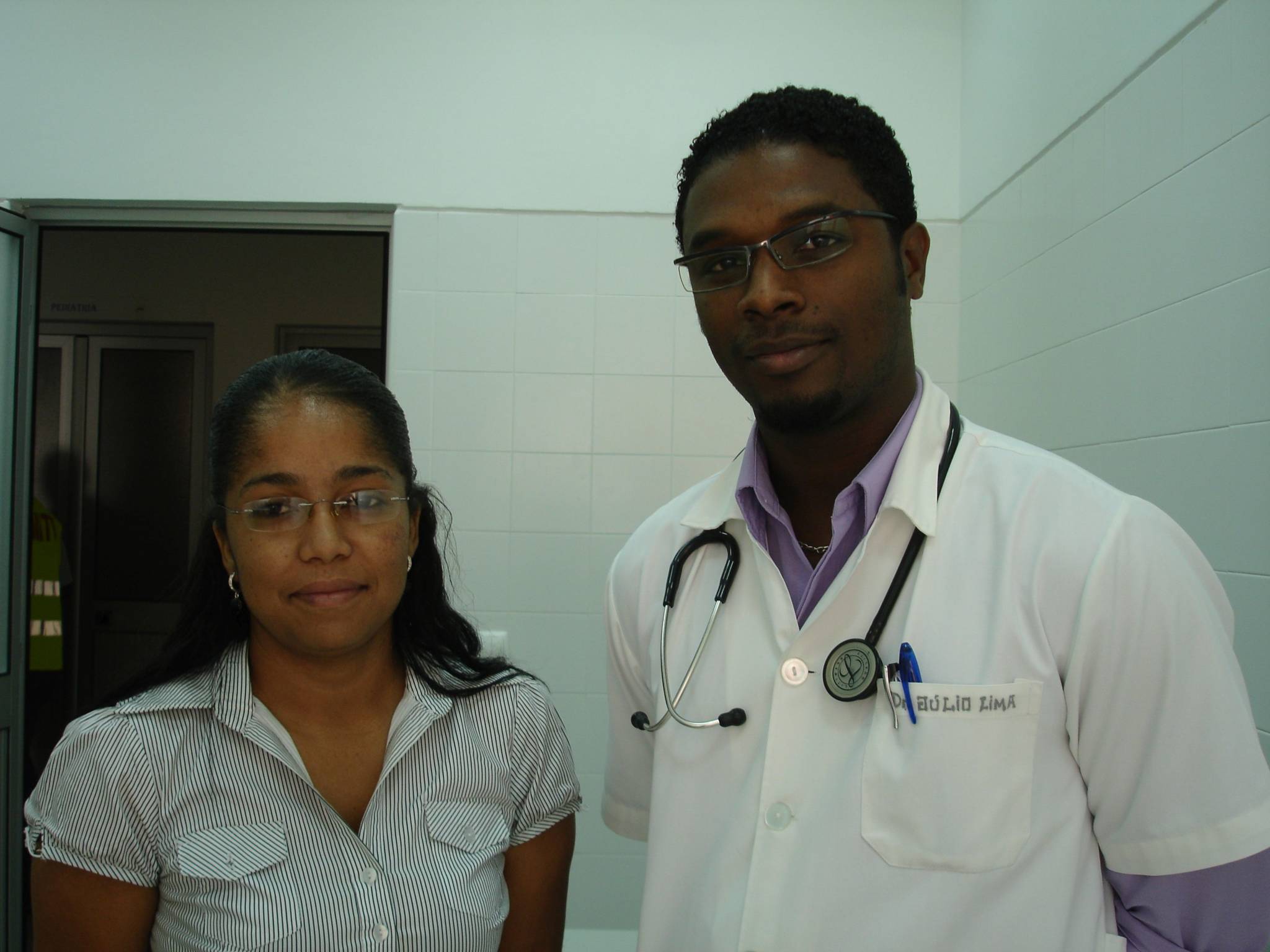 Photo: OFID/Luisa Gil
In its effort to improve healthcare delivery, Cape Verde's government is working with OFID to address some of the issues identified as constraints on access to healthcare in the country. OFID stepped in to take on a Health Centres Project; the first such operation to be financed by OFID in Cape Verde's health sector.
The objective is access to, and improvement in the quality of primary healthcare in five municipalities: Boa Vista, Maio, Mosteiros, Tarrafal, and Santa Cruz. Specifically, four health centers were planned to be built in the municipalities of Boa Vista, Maio, Mosteiros, and Tarrafal, located in the islands of Boa Vista, Maio, Fogo and Santiago. A fifth centre in the municipality of Santa Cruz, on the island of Santiago, required rehabilitation. Each new centre will serve a population ranging from approximately 4,500 to 24,000. The centres will provide 24-hour emergency services, general curative care, preventive care, public health activities, delivery units, medical services, dental care and hospitalization wards. The cost of the project is US$9 million of which OFID is financing US$6.1 million.
Cape Verde, locate off the coast of West Africa, is an archipelago of 10 large islands and several other smaller islands. Nine of the islands are inhabited. The islands are relatively distant from one another. The total area of the country is 4,003 km2, of which approximately 10 percent can be cultivated. In 2002, the total population of Cape Verde was estimated at 460,000 inhabitants.
Since independence in 1975, Cape Verde has made considerable gains in economic development and quality of life, despite scant natural resources. Cape Verde has taken advantage of rapid economic growth in the last two decades to invest heavily in human development, particularly in education and health. Poverty has decreased sharply. In 1988, almost half of the population was living in absolute poverty. In 2010, the figure was 24 percent. Life expectancy at birth is currently 71 years, the third highest in Africa. Cape Verde is likely to achieve most of the Millennium Development Goals (MDGs) by 2015. A large proportion of the population is young (60 percent); and the increasing life expectancy with a rising number of people over 60 (seven percent) presents challenges to the health care system.
At OFID, Ms. Luisa Gil, Senior Operations Officer, is in charge of Cape Verde projects. She told the Quarterly that OFID is proud to have made some contribution to these important improvements: OFID has financed two education projects (in addition to the health centers project) and improvement in water supply and sanitation, as well infrastructure improvements.
Earlier this year, Ms. Gil visited Cape Verde to see two of these health centres – in Tarrafal and Mosteiros, on the islands of Santiago and Fogo, respectively. She reported meeting doctors at the health centres, who told her the project was already having "a huge impact" on the population served by the health centres. The centres, as envisaged, replaced previous facilities which were rather small and poorly equipped to serve the population numbers in the beneficiary areas. She was informed that, as a result of the new and much-improved centres, the local population is now able to consult a doctor whenever needed.
A tragedy of much of the developing world is that huge population groups exist without adequate medical care, no doctors in sight to consult and a gaping lack of medication. From observations, it appears these problems are greatly reduced in the areas served by the OFID project. Pregnant women now obtain prenatal care, which previously was lacking, or the women had to travel great distances to obtain. This was a major impediment in localities where there are transportation limitations. Indeed, in the new health centres visited, there are separate wards for pre-natal and post-natal care and also for sick patients. There were enough hospital beds, kitchen facilities, offices, etc.
The centre in Tarrafal is located on top of a hill overlooking the sea. The doctor-in-charge said the location and surrounding areas provided a pleasant backdrop and great relief to patients seeking healthcare from the centre. The civil works have been completed but the acquisition of equipment is still on-going. Some additional, basic equipment was provided by a non-governmental organization, attracted by the works underway as initiated by the OFID-Cape Verde cooperation. Nonetheless, despite the temporary dearth in equipment supply, the centres are functioning quite well.
Operations IN Cabo Verde
Country
Nigeria, Benin, Burkina Faso, Cabo Verde, Côte d'Ivoire, Liberia, Mali, Niger, Gambia, Ghana, Guinea, Guinea Bissau, Senegal, Sierra Leone, Togo, Cameroon