"Building a resilient future for everyone"
"Building a resilient future for everyone"
Given the urgent need for climate action, the organization is balancing mounting concern for the environment with securing energy access as a key driver of development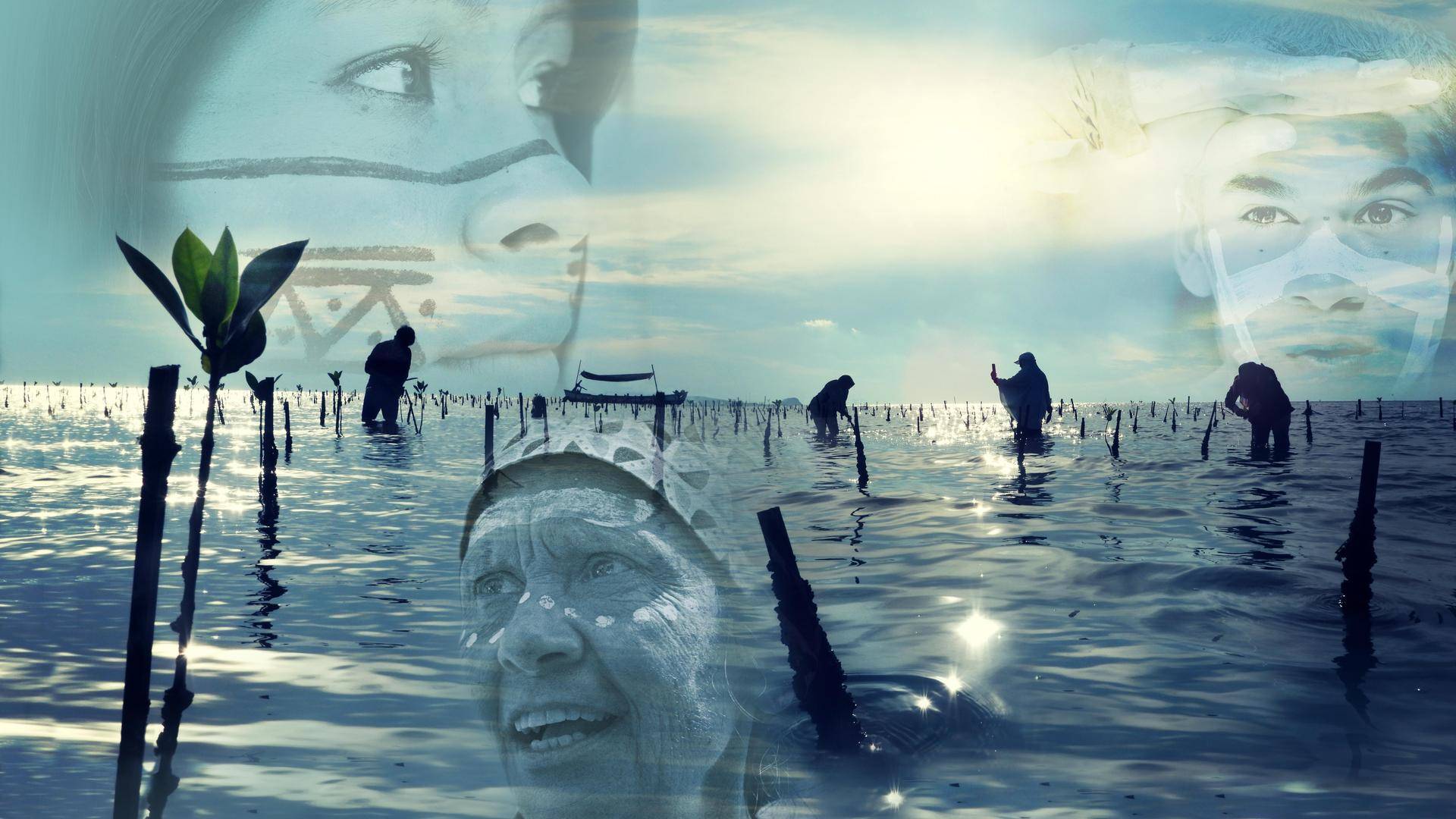 The war in Ukraine and its direct and indirect consequences have pushed climate change from the top of the global news agenda. If the task was difficult before this geopolitical shock, it has become even more challenging now; soaring energy prices are causing widespread concern about access and affordability.
Despite the EU commitment to cut greenhouse gas emissions (GHG) by at least 55 percent by 2030, several governments have lately announced plans to ramp up reliance on coal-fired power stations, delay planned decommissioning or even restart closed facilities. Protection of the environment suddenly seems a long way down the list of priorities.
Others, however, argue that the shock has added further impetus to base national energy policies on sustainable and diversified sources of energy. Technical advances and market developments had already turned renewables into serious and viable contenders on the energy market, even before the Russian invasion of Ukraine. The following developments further strengthened the case for alternative sources of energy.
For the OPEC Fund, energy has always been at the core of its mandate. Access to energy is a key driver for economic growth and development as much as improving individual living conditions. More than a billion people have no access to electricity, and a billion more only have access to unreliable networks or simply cannot afford it.
At the same time the generation of energy accounts for more than two-thirds of greenhouse gas emissions. So desperate is the need for energy in the developing world that people resort to hauling wood, using inefficient and expensive stand-alone generators, or simply illegally tapping into power lines to divert electricity.
The OPEC Fund agrees with the assessment of the UN Intergovernmental Panel on Climate Change (IPCC) that energy must be at the heart of any climate solution. Bridging this gap and overcoming this apparent contradiction is at the core of the OPEC Fund's approach, says Miguel Linares, OPEC Fund, Director of Public Sector Operations, Latin America and the Caribbean.
The OPEC Fund has for a long time focused on universal access to sustainable modern energy services through sovereign and non-sovereign financing as well as grants. These actions extend to all regions of the world, financing cleaner and efficient technologies, while leveraging cooperation with financial partners. Operations range from large, capital-intensive power plants and grid expansions to household energy systems and cookstove solutions.
Building on its 2008 Energy for the Poor initiative, the OPEC Fund's 2030 Strategic Framework aims to intensify its contributions to the Paris Agreement by targeting projects, programs and initiatives that aim at reducing emissions, while supporting those most vulnerable to climate change.
The OPEC Fund is working to support climate action, adaptation, resilience and mitigation as defined in the Paris Agreement to reduce GHG emissions. This includes support for partner countries with policy-based loans to comply with their National Determined Contributions (NDCs).
An energy transition that leaves no one behind
The OPEC Fund supports an energy transition that works for everyone – countries, industries and households. A transition that creates sustainable generation of energy, secures affordable access and is just by equitably distributing the costs and benefits of climate action. This requires an approach that combines binding global targets with country-specific strategies taking into account individual needs and capabilities.
"The OPEC Fund strongly endorses decisive action to combat climate change along internationally agreed pathways, such as the Global Roadmap for Accelerated SDG 7 Action," says Shaimaa Al-Sheiby, OPEC Fund Senior Director, Strategic Planning and Economic Services. "In parallel, we must continue efforts to secure energy access for all, which remains a critical engine for socio-economic development. While we encourage those who can to go ahead further and faster, we pledge a helping hand to those who need support."
The OPEC Fund's energy investments are diversified by financing models, products and sectors, yet they follow one common rule: Investments must prioritize countries' specific needs. For example, the OPEC Fund is financing the 450 MW combined cycle gas-fired thermal Temane plant in Mozambique, where less than 35 percent of the population has access to energy and the main priority is to increase the supply of low-cost, reliable energy. The Temane thermal power plant – developed by Globeleq, an independent power producer focused on Africa – will meet the electricity demands of up to 1.5 million households.
The plant's construction and the transmission infrastructure was financed through a mix of OPEC Fund private and public sector loans. The impact of Temane will be significant. "This is about getting people out of energy poverty," says Samir Sale, Globeleq's Country and Business Development Director for Mozambique. "Generating energy and connecting southern Mozambique to the grid means businesses will get stable electricity, more investments can be unlocked and more direct and indirect employment will be created." Even more importantly, the plant will increase the country's baseload electricity supply so it can incorporate renewable energy to its future energy mix.
In Jordan the challenge is different. With abundant wind and solar potential, the country has been a pioneer in renewables in the Middle East since the early 2010s. A Renewable Energy Law laid the foundation for the diversification of the energy mix. Soon afterwards, the OPEC Fund and other development finance institutions led by the World Bank's IFC co-financed the country's first renewable energy project, the 117 MW capacity Tafila Wind Farm, with a total investment of nearly US$300 million.
The successful launch of Tafila, and the lessons learned, catalyzed many other projects. Today renewables account for 20 percent of Jordan's overall generating capacity. The OPEC Fund later also participated in the financing of three solar photovoltaic (PV) plants and co-financed the 200 MW solar photovoltaic plant Baynouna. The powerful facility produces about four percent of the country's annual energy consumption, significantly contributing to Jordan's energy transition.
Funding energy through innovative models
Innovative and resilient approaches to enable the energy transition are urgently needed and the OPEC Fund has responded by combining secure energy access with global alignment to the Paris targets. The OPEC Fund is working closely with countries and clients to find models for addressing global energy needs, while helping to increase sustainable solutions.
One approach is working with commercial banks that are prioritizing the funding of green investments and renewables. Ameriabank, Armenia's first bank to issue a green bond in 2020, is supported by the OPEC Fund with a loan, half of which will be dedicated to supporting green projects.
"As a leading financial institution in Armenia, we have the responsibility to promote our country's transition towards a sustainable future, and all investment and planning decisions are firmly anchored in this belief. We work with the government and international organizations to align our green strategy with public needs and best practices," says Artak Hanesyan, CEO of Ameriabank. Since 2009, his bank has financed more than US$200 million worth of energy efficiency and renewable energy projects with the support of international financial institutions.
Similarly, the OPEC Fund has provided a US$15 million loan to NMB Bank Limited in Nepal for financing renewable energy projects and micro, small and medium-sized enterprises. NMB is one of the leading financiers of local renewable energy in Nepal, with 90 percent of its respective portfolio in hydro projects. CEO Sunil KC says: "Our country's tremendous hydropower potential represents a competitive advantage. Focusing on renewable energy generation will help us to replace fossil fuels and help to lower our country's import bill. Supporting renewables for us is also an ethical question, because we work on the principle that people and the planet come before profit."
Climate action is about increasing the resilience of the whole ecosystem
Resilience is the keyword considering the multiple challenges the world is facing today. Countries are focusing on increasing resilience: resilience against extreme weather events, resilience against rising food prices, resilience against the impact of climate change and resilience against systemic economic shocks.
In 2020, UN Secretary-General António Guterres proposed six climate-positive actions for governments, urging that "fiscal firepower must drive a shift from the grey to green economy, empowering societies and people to be more resilient." These six actions are: "Invest In Green Jobs", "No Bailout For Polluting Industries", "End Fossil Fuel Subsidies", "Climate In All Decisions", "Work Together" and "Leave No One Behind".
In addition to directly financing the energy sector, the OPEC Fund is working with governments and partners to facilitate investments which support climate adaptation and mitigation, increasing the resilience of economies and communities. A public sector loan of US$40 million to Kosovo signed in June 2022 (see page 36), will enable environmental reforms in the country's energy and waste management sectors. Kosovo is largely dependent on fossil fuels and faces pressing environmental and climate–related challenges with heavy air pollution causing serious health concerns. Hekuran Murati, Kosovo's Minister of Finance, Labor and Transfers emphasizes that "these reforms align with our priorities and will support the energy transition."
Agricultural resilience is also key in the fight against climate change. A growing global population in combination with the impact of climate change means that agricultural systems must be redesigned to provide food for future generations. Climate change is making agriculture extremely vulnerable, reducing crop yields and lowering livestock productivity.
The OPEC Fund's Shaimaa Al-Sheiby says: "The international community is coming together on multiple fronts. We are now mitigating climate change through renewable energy and also adapting to climate change by making ecosystems more resilient. Today solar and wind power are the focus; tomorrow we are just as likely to hear about resilient nature-based solutions like mangroves and watersheds. Resilience is increasingly important for the international community, it is a relatively new tool in the kit against climate change and now a major focus of the OPEC Fund."
Pakistan's hydro potential supports transition
Pakistan depends on oil and gas for over 70 percent of its primary energy needs and has become increasingly reliant on imports. Unlocking its large potential for hydropower, the country has ambitious plans to increase the share of renewable energy in total power generation to 30 percent by 2030, including wind, solar, small hydro and biomass. In June 2022, the OPEC Fund signed a US$72 million loan with the government of Pakistan in support of the Mohmand Multipurpose Dam Project, a major hydropower complex that will add 800 MW hydropower capacity and generate nearly 2.8 GWh electricity per year. The landmark project will contribute to Pakistan's energy security, increase sustainable water supply for agriculture and human consumption, and improve resilience to floods.
Increasing Resilience of Crops
"We view resilience from different angles. One part of it is to make sure that the crops will not fail, or in case of severe weather events that the drop in productivity is within reasonable limits so that farmers can still have a decent crop. We try to bring in the varieties that are known to perform well under high temperatures with extended drought conditions, or those that are able to still produce sufficient quantities, even under rising temperatures, and are resilient to pests and disease. The other dimension is the resilience of the livelihood of the people living in dry areas. We help them produce more food using the land that they have. In India, we used technologies of breeding and material from the gene bank and generated a new lentil variety that matures and gives a full crop within 60 days, instead of 90. It's a transformational impact."
-Aly Abousabaa, ICARDA Director-General
The OPEC Fund has a long-standing partnership with the International Center for Agricultural Research in the Dry Areas (ICARDA), an international development research organization. ICARDA provides innovative, science-based solutions for countries across the non-tropical dry areas. A grant from the OPEC Fund supported a project to increase productivity, profitability, resilience and marketability of micro-nutrient rich food legumes in the South Asian countries Bangladesh, India, Pakistan and Nepal.