Boosting solar irrigation in Rwanda
Boosting solar irrigation in Rwanda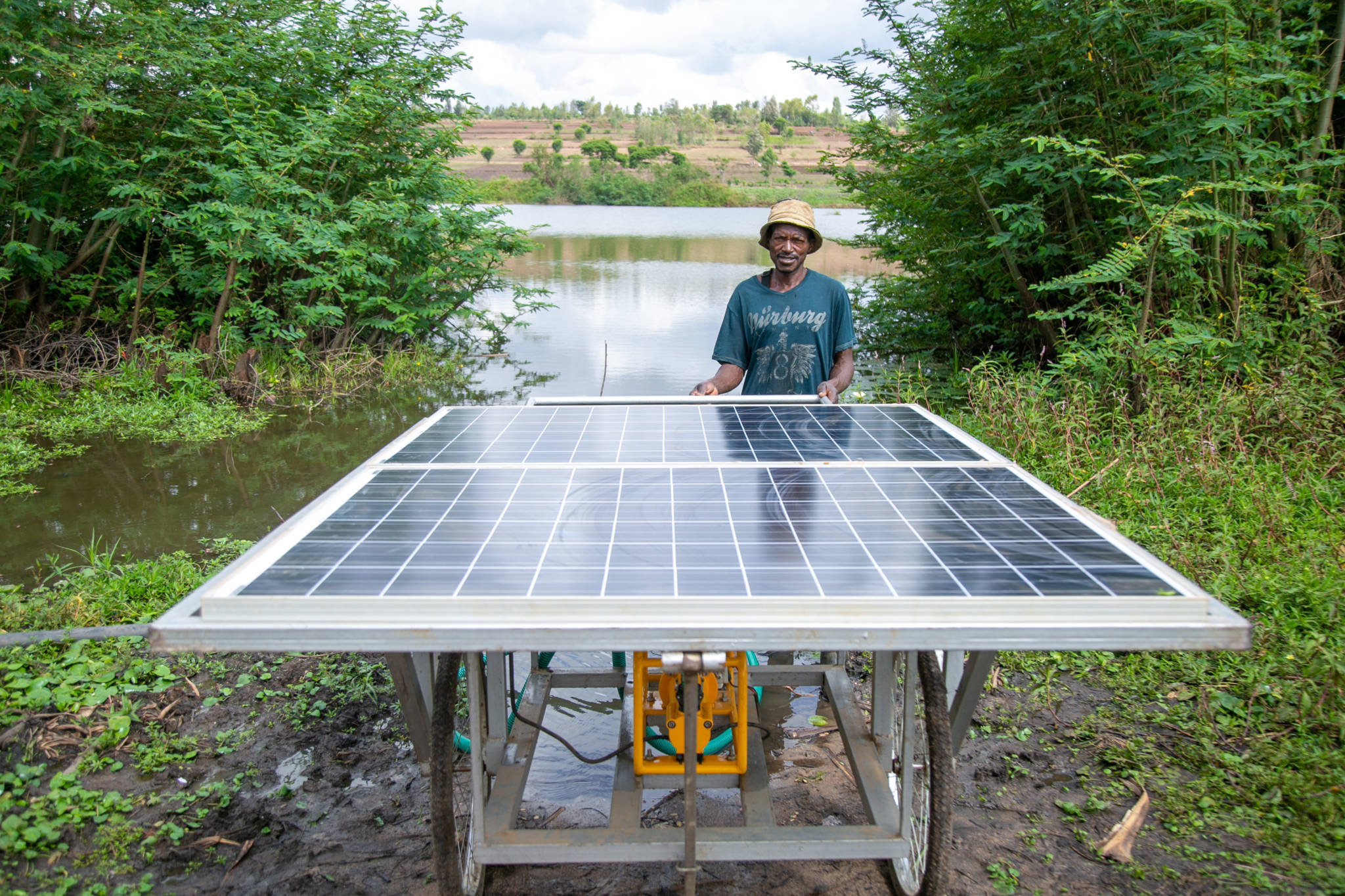 Photo: Energy for Impact
An OPEC Fund supported Solar Irrigation Rwanda (SIR) market development program - completed in November 2020 - makes a compelling case for solar-powered irrigation as a means of increasing agricultural productivity and profitability in sub-Saharan Africa.
Agriculture employs nearly 70% of the population in Rwanda and is vital to the country's economic growth and poverty reduction strategies. However, most agricultural workers are small-scale subsistence farmers dependent on rainwater for irrigation. In 2017, only 2% used machine-powered irrigation and nearly all of that was fueled by diesel. Increasing productivity in the agriculture sector is widely recognized as a key accelerator of socio-economic development in Rwanda and machine-powered irrigation is critical for improving yields, reducing vulnerability to droughts and changing rainfall patterns, enabling multiple cropping practices, and thereby increasing food security for the entire region.
Implemented by Energy 4 Impact between February 2018 and November 2020, the Solar Irrigation Rwanda (SIR) program was funded by a US$1 million grant from the OPEC Fund and worked in 10 districts of Rwanda to support solar irrigation projects fed by mobile and stationary solar water pumping systems. Altogether 1,450 farmers adopted solar irrigation systems through SIR.
Dr. Walid Mehalaine, OPEC Fund Head of Grants and Technical Assistance, welcomed the results of the program:
Farmer-led irrigation initiatves are key to effecting inclusive change and improving the lives of small-scale farmers. Achieving sustainable results also depends on creating awareness, building capacity and adopting technologies. We are very proud of the positive impact that SIR has had on smallholder farmers in Rwanda and hope that the lessons learnt in this pioneering program can spur others on to take the market to the next level."
Peter Weston, Director of Programs at Energy 4 Impact, says:
The encouraging results from SIR show increases in uptake of solar irrigation by farmers and farmer incomes. However, many challenges remain and there is still a long way to go in terms of scaling up the market."
Key findings were that solar-based irrigation solutions require market-building efforts to exploit their full potential. Creating a sustainable and equitable market for new farming technologies in rural off-grid regions requires concerted efforts across a number of fronts:
Raising farmer awareness of the potential of solar irrigation;
Addressing system affordability through subsidies and third-party financing;
Building the capacity of farmers to use solar irrigation systems;
Working with suppliers to identify best-performing systems;
Creating new distribution channels and delivery models;
Strengthening links between farmers and offtakers;
Improving the accessibility of government subsidy schemes;
Creating favorable policy and regulatory frameworks; and
Ensuring the participation of women agricultural workers
The full report is available here.
Operations in Rwanda
Focus Area
Transportation