Banco Ficohsa banks on women
Banco Ficohsa banks on women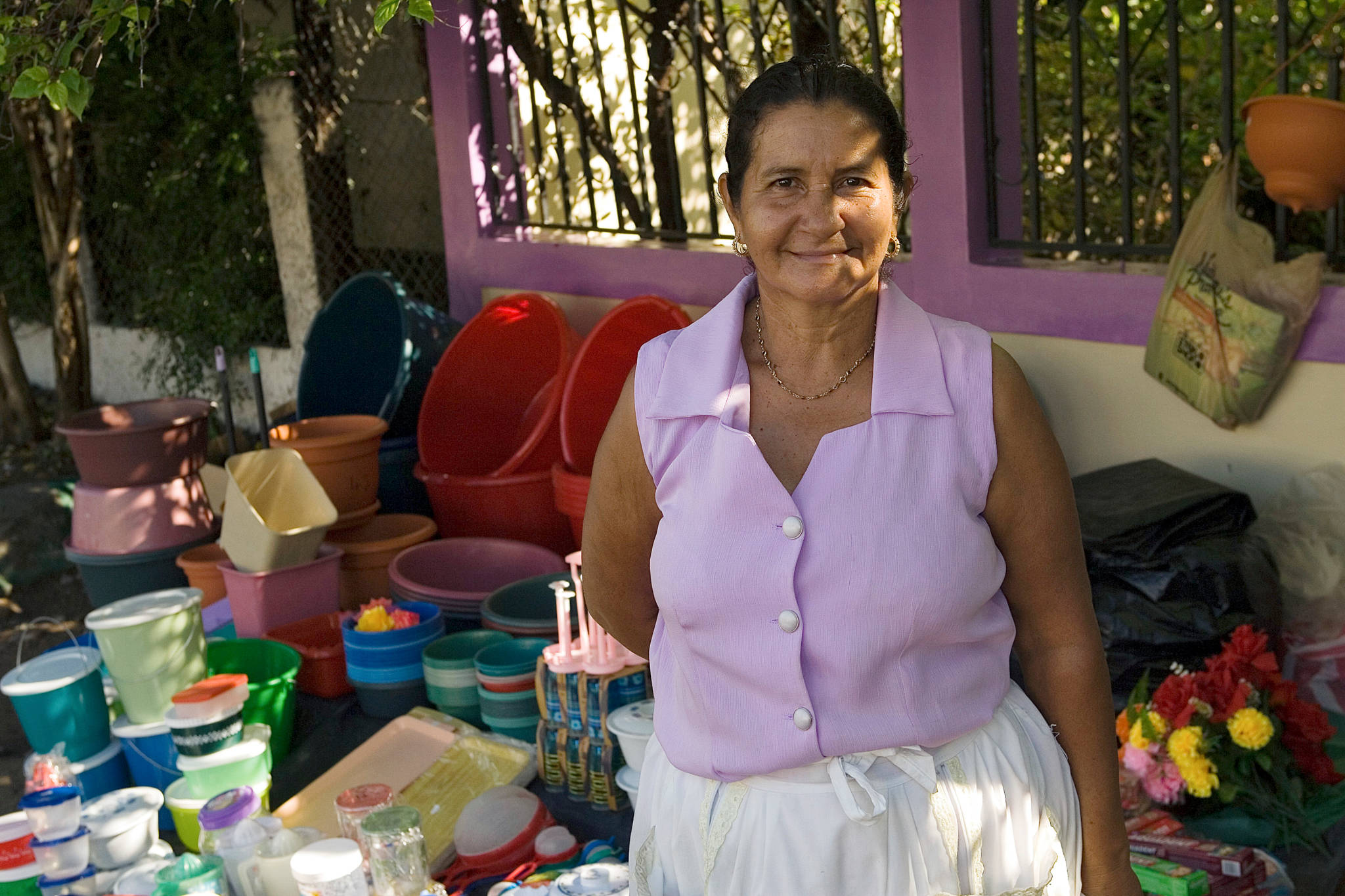 UN photo/Mark Garten
More than half of the bank's employees are female, 46 percent of whom work at senior management levels.
In a drive to support social change, improve gender equality and promote financial inclusion, Banco Ficohsa of Honduras has created a specialized market program for women, with OFID's help.
"We are developing a proposition that includes savings plans, pensions and insurance for wellbeing and family health as well as financing facilities, among other things, that will allow us to meet the needs of women," explains Banco Ficohsa's Sandra Giannini, Vice-President of Corporate, Business and SME Banking.
Giannini says that the objectives of the program include providing personalized financial and non-financial products and opportunities for women including those relating to professional development. The bank, she explains, also aims to embed a culture that helps women feel welcomed and respected.
Banco Ficohsa, one of the largest banks in Central America and a long-standing private sector partner of OFID, is serious about supporting gender equality. More than half (58 percent) of the bank's employees are female, 46 percent of whom work at senior management levels. The bank has implemented a number of programs to actively support female employees – including health fairs, lactation rooms and personal finance advisory services – and is also a member of the Global Banking Alliance (GBA) for Women, which promotes sustainable banking practices specifically aimed at supporting women.
Banco Ficohsa President and Founder Camilo Atala recognized the potential for a women's market as early as 2007. Speaking on a visit to OFID last year, Atala said: "Women are the head of the family; they are responsible for giving education and health to their children, which is an important part of the SME sector, so we are concentrating on them and [OFID's] funds will help us concentrate on this market."
Banco Ficohsa Vice-President Sandra Giannini, speaking about the bank's earlier efforts to engage with female customers, said: "Our biggest lesson…was that we needed to get closer [to women] and understand their needs and behaviours."
In an interview with the GBA for Women, Giannini pointed out: "Statistics show that women are entrepreneurial, they repay loans because they don't like to be in debt, they are more responsible, and they always invest with their children and families in mind."
Women now represent 51 percent of the banking market. The GBA for Women website (www. gbaforwomen.org) shows that consumer spending by women is set to hit US$18 trillion this year. Women also make up to 80 percent of buying decisions worldwide and by 2020, women could control over US$72 trillion globally.
In 2011, Honduras ranked 105th out of 146 countries on the United Nations Development Program's Gender Inequality Index. Many of the inequalities stem from the longstanding traditions of a patriarchal society. But these outdated views are being challenged as more and more women take up careers and establish businesses of their own.