Armenia: powered by diversity
Armenia: powered by diversity
New power plant in Yerevan expected to be most efficient of its kind in the country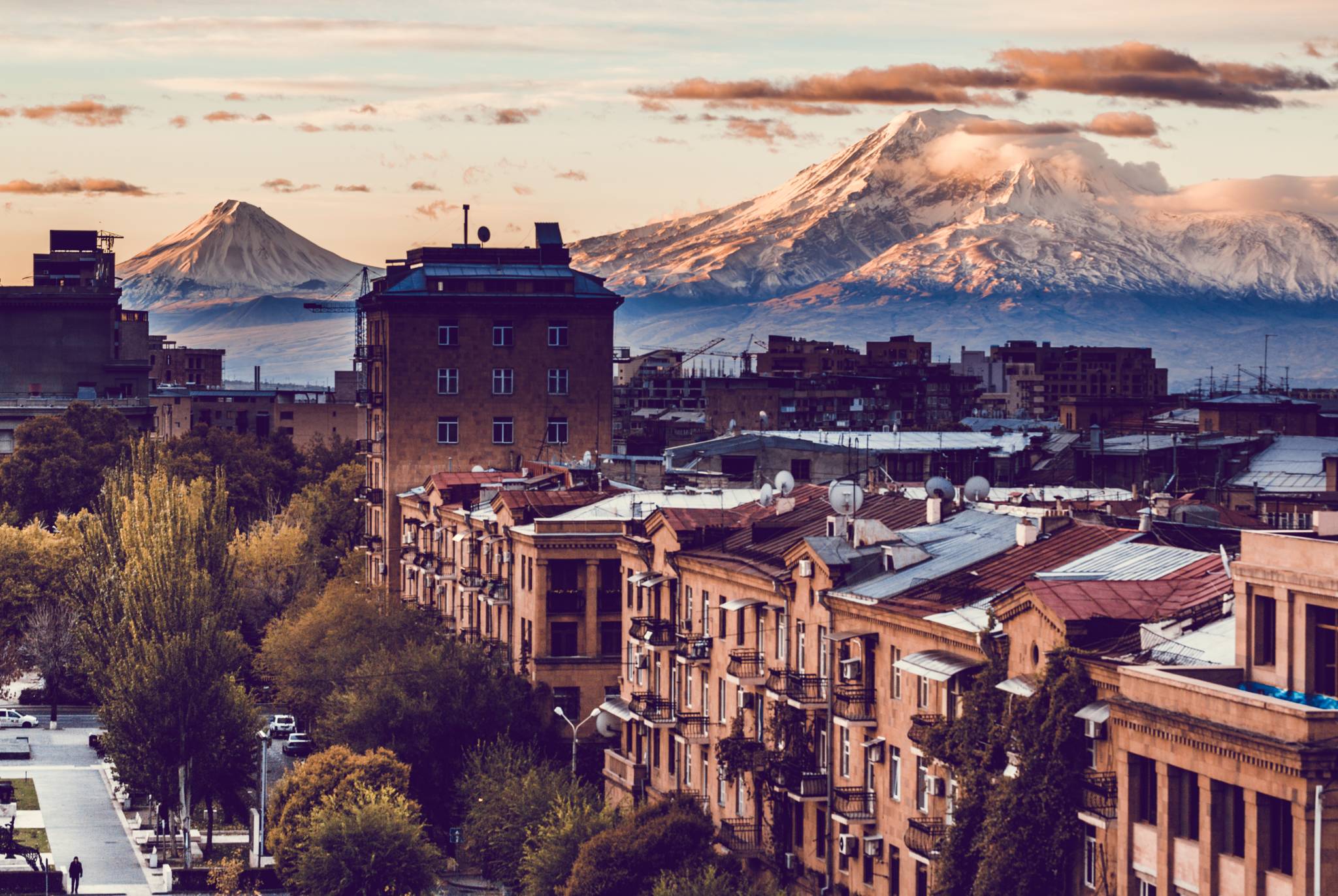 OFID has signed a loan agreement of more than US$25m with ArmPower to help expand and diversify power generation sources developed by the private sector in Armenia. The funds will help finance a 250-megawatt gas-fired combined-cycle cogeneration power plant in the capital Yerevan, which is expected to be the most efficient of its kind in the country.
The new facility will be Armenia's first greenfield project financed power plant and is expected to produce up to 2,000 gigawatt hours. The project fits well with the Armenian government's power sector reform strategy that aims at increasing productivity, lowering or maintaining end-user tariffs and ensuring a continuous supply of electricity. The new facility will improve energy security and contribute to the much needed replacement of depreciated power generation assets by establishing a large, high-efficiency plant representing 9 percent of available capacity.
OFID is working with the International Finance Corporation (IFC), the Asian Development Bank and the German development finance institution Deutsche Investitions- und Entwicklungsgesellschaft (DEG) to finance the project.
Yerevan's new plant is expected to be operational in 2021 and will be the cheapest privately-owned thermal power generator in the country – resulting in a savings on gas imports. The facility will become a base-load power plant (providing a continuous supply of electricity throughout the year) and will help reduce the country's carbon footprint via lower greenhouse gas emissions.
ArmPower is a special purpose company owned by Renco Power (owned by Italian Renco Spa and Simest Spa) and Siemens Project Ventures (a 100 percent subsidiary of German Siemens Financial Services).
SDG7 AND THE PRIVATE SECTOR
"OFID provides loans to companies for projects with development aims that are well defined, such as to improve energy access and security in line with Sustainable Development Goal 7," said OFID Director-General Dr Abdulhamid Alkhalifa. "We are pleased to be working with our partners on a transaction that supports the energy strategy of the government of Armenia, and that illustrates how the private sector can help to achieve the Sustainable Development Goals by investing in and operating state-of-the-art and
efficient assets."
HYDROELECTRIC POWER IN ARMENIA
In 2015, OFID extended a US$10 million loan to Ardshinbank, Armenia, to help the country develop its alternative energy sources. In an OFID interview, Ardshinbank's CEO Mher Grigoryan explained how part of these funds had been directed to the construction of a 3.9MW hydroelectric power plant in the Syunik region in Armenia's southernmost region. The plant, which became fully operational in 2016, is generating an annual capacity of more than 13 million kWh.
Grigoryan said: "The hydropower plant project is one of theseveral landmark renewable energy projects successfully implemented by the bank thanks to the funds made available by OFID. These success stories underline the importance of cooperation between the bank and OFID in channeling the required capital to the implementation of economically viable and environmentally sustainable projects."