Arab-DAC Dialogue to drive pandemic recovery and vaccine efforts
Arab-DAC Dialogue to drive pandemic recovery and vaccine efforts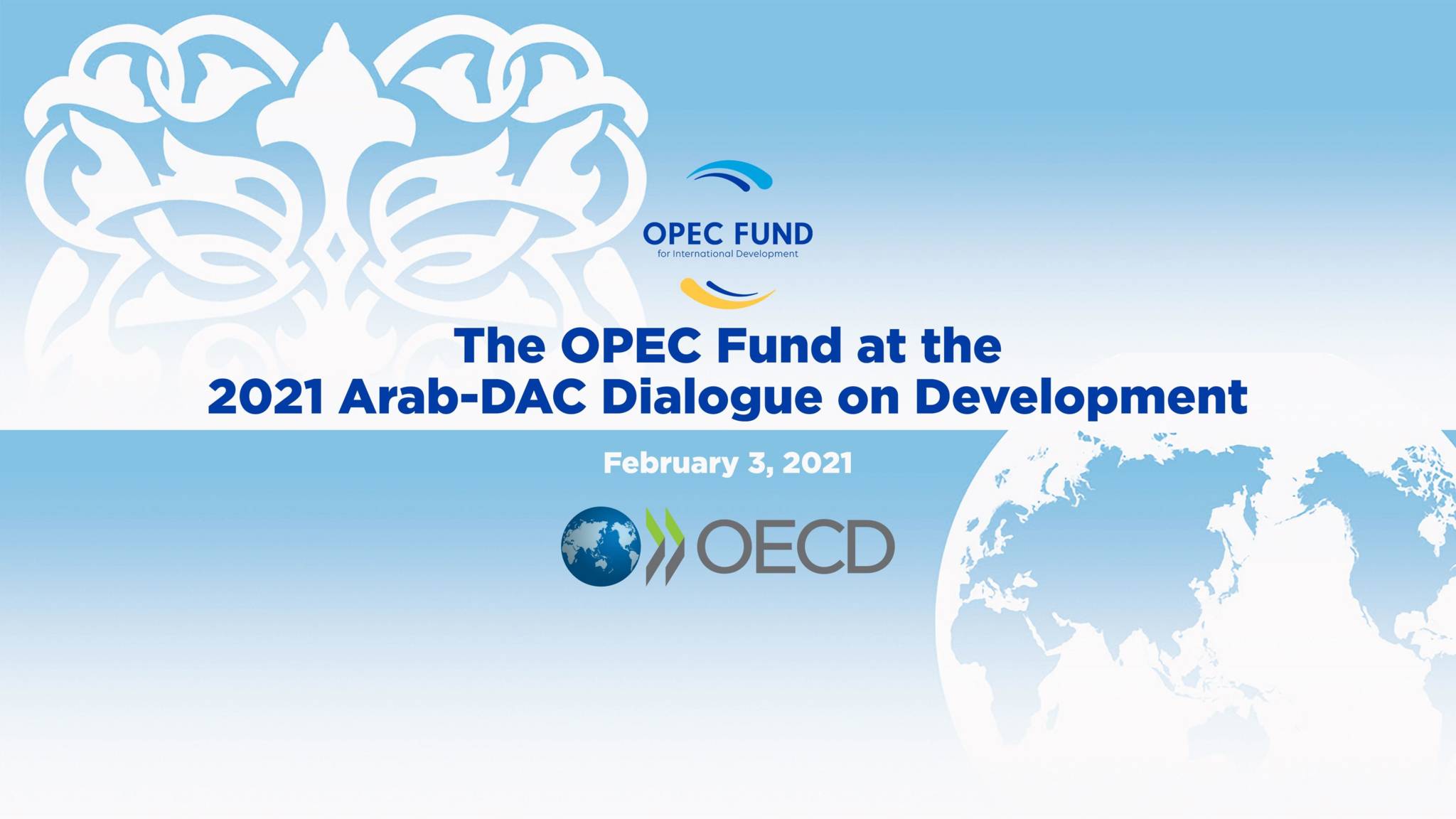 The 2021 Arab-DAC Dialogue on Development, which took place on February 3, enabled participants to discuss COVID-19 response and recovery packages, help mobilize substantial resources for development and focus on ensuring that a COVID-19 vaccine is available to all partner countries.
Organized by the Arab Coordination Group (ACG) and the Directorate of the Organisation for Economic Co-operation and Development (OECD), the virtual event took stock of ongoing collaboration between the two communities.
OPEC Fund Director-General Abdulhamid Alkhalifa addressed some 105 assembled participants: "This dialogue between DAC and the Arab Coordination Group is essential at this time, not only to ensure the efficiency of channeling resources, but also to better coordinate our efforts amidst a crisis," he said.
"We have been focusing on our partner countries' immediate needs, including for vaccines, but long-term recovery efforts are equally essential. That's why we are also focusing on the private sector, specifically on job creation efforts that impact development."
Alkhalifa added: "We are open to bilateral discussions with any of the institutions participating here today, and look forward to strengthening our joint efforts through further cooperation."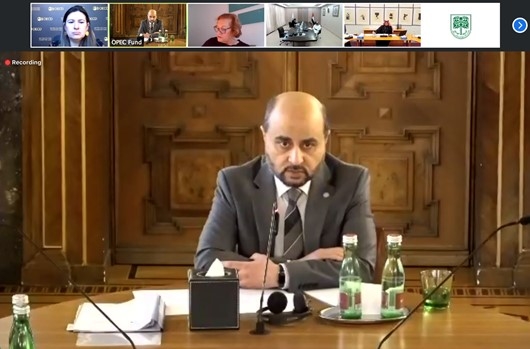 Ongoing cooperation includes an ACG-DAC Task Force on Water and Sanitation, as well as plans to set up a joint Task Force on employability and vocational training. Other discussion topics at the meeting included strategies for averting a pandemic-driven development finance crisis, preparing for future pandemics and addressing challenges associated with climate change.
The Dialogue gathered high-level representatives from both the ACG and DAC members. The OPEC Fund was represented by Alkhalifa, as well as by Assistant Director-General, Public Sector Operations Fuad Albassam, Senior Advisor to the Director-General Belkacem Ouzrourou, Public Sector Operations Department Coordination and Planning Director Anajulia Taylhardat and Private Sector Senior Country Manager Musab Alomar.
The Dialogue dates back to 2009 and brings together Arab institutions and DAC members and participants to share knowledge and strengthen collaboration in support of sustainable socio-economic development. In 2020, the OPEC Fund hosted the 86th Meeting of the Coordination Group's Heads of Operations, which underlined the need for closer cooperation to help developing countries respond to the COVID-19 crisis. Soon after the pandemic broke out, the ACG allocated US$10 billion to support the response of developing countries.

The OPEC Fund is a member of the 11-strong Arab Coordination Group, which comprises:

• The Arab Bank for Economic Development in Africa
• The Abu Dhabi Fund for Development
• The Arab Fund for Economic and Social Development
• The Arab Gulf Programme for Development
• The Arab Monetary Fund
• The Iraqi Fund for External Development
• The Islamic Development Bank
• The Kuwait Fund for Arab Economic Development
• The OPEC Fund for International Development
• The Qatar Development Fund
• The Saudi Fund for Development