Africa is bankable
OPEC Fund suppports Africa Investment Forum (AIF)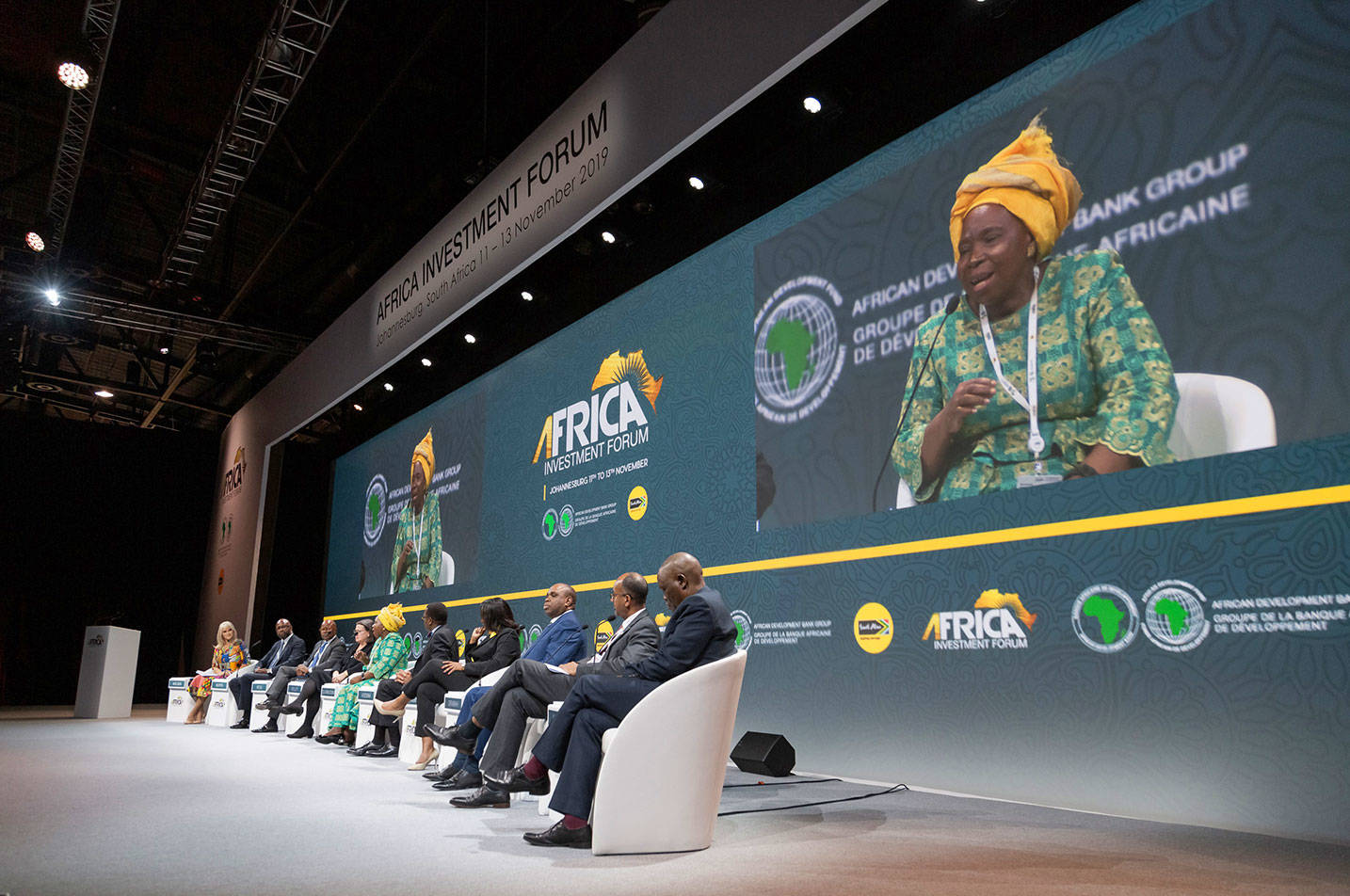 Photo: World Bank/Simone D McCourtie
The Africa Investment Forum – the African Development Bank (AfDB) Group's transactional marketplace – is where development deals happen. The second forum ended on a high in November 2019, with 56 deals valued at US$67.6 billion tabled as a result of the Johannesburg, South Africa event.
The forum is a multi-stakeholder, multi-disciplinary event dedicated to moving projects to bankable stages, raising capital and accelerating the financial closure of deals. Presiding over the session 'Unveiling the Boardroom Deals' AfDB President Akinwumi Adesina captured the spirit of the forum when he said: "Transactions, transactions, transactions. Deals, deals, deals!"
Senior Private Sector and Trade Finance Operations Officer Richard Egobi, who met with several global partners to discuss new and existing opportunities, attended the event on behalf of the OPEC Fund.
"This is a high energy event that highlights the dynamic nature of development in Africa," said Egobi. "The OPEC Fund agreed to the AIF confidentiality agreement last year and now our Private Sector and Trade Finance Department has access to transactions featured on the AIF platform. Without a doubt, the AIF has become an important platform for the origination of private sector deals."
Chinelo Anohu, the event's Senior Director, said: "The Forum is a platform that will change Africa's investment landscape. Africa is ready to engage on its own terms."
Highlights
2,221 participants from 109 countries
(48 from Africa and 61 from outside of Africa)
US$600m
COCOBOD deal for Ghana, for cocoa warehousing and processing
US$58m for the Alithea Identity Fund for women
A concession agreement for the Accra Sky Train worth US$2.6bn