A world of opportunity
OFID-sponsored delegates shine at OYW in the Hague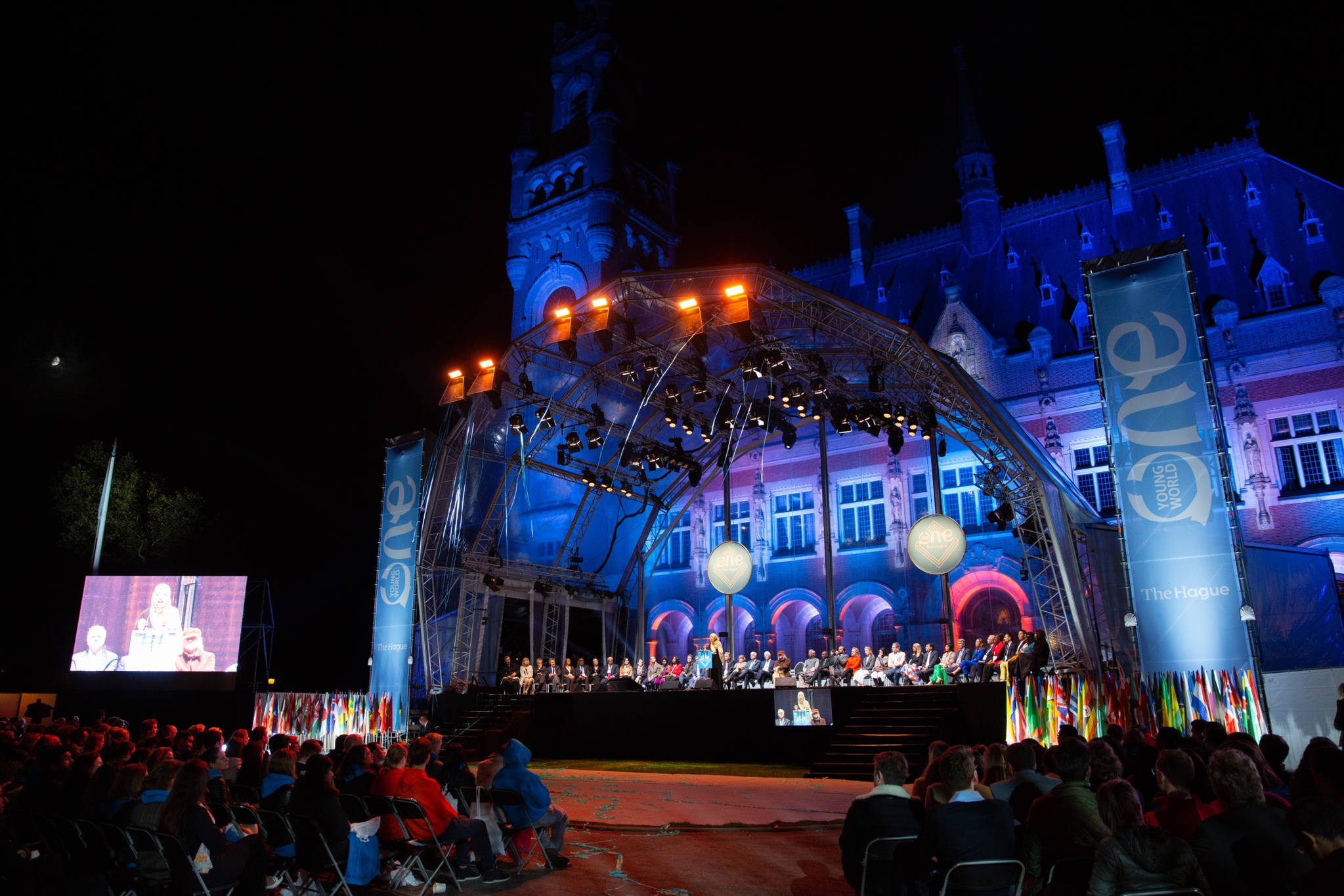 OFID sponsored 20 delegates to attend the 2018 One Young World summit – one of the largest youth platforms on our planet that aims at motivating and supporting young people to address the world's most pressing challenges.
More than 1,800 young leaders from 190 countries converged in the International City of Peace and Justice – The Hague in the Netherlands – recently to attend the 9th Annual One Young World (OYW) summit. The summit, which took place over four days, provides young leaders with unparalleled access to a global network of peers and counselors who share a vision of making the world a better place.
Education, environment, health, human rights, poverty alleviation and other big-ticket topics were on the agenda, and debates and motivational addresses highlighted on-the-ground examples of initiatives to achieve a safer, more sustainable world.
Jayathma Wickramanayake, the United Nations Secretary-General's Envoy on Youth, presented her vision for empowering young leaders to achieve the Sustainable Development Goals and announced One Young World's latest initiative: Lead2030 – US$500,000 of private sector commitment to support youth-led initiatives.
This year, OFID supported 20 delegates to attend the summit, bringing the total number of OYW delegates supported by the organization over the years to 130 from nearly 80 countries. They join a global platform of over 10,000 OYW ambassadors driving positive change.

OFID-sponsored delegates for 2018 included:
Bryan Chesoli
from Kenya, the founder of Youth LITE Kenya – a student-led organization providing opportunities for young people to be part of 'community problem solving' via partnerships between youth, local authorities and local businesses.
Kiko Muuo
from Kenya, the co-founder of Angaza Elimu – an 'ed-tech' social enterprise that aims to improve education across Kenya and the African continent by developing more appropriate classrooms and educational material.
Ganesh Dhungana
from Nepal, who aims to help enhance the livelihoods of people in his community – particularly children – by improving water and sanitation.
Hossam Serag
from Egypt is the co-founder of Science Crafts and helps improve science education through using more engaging, creative and practical techniques.
Anousha Junggee
from Mauritius is the founder of Sakili and promotes responsible and sustainable consumption. Her social enterprise makes up-cycled bags and eco-friendly hygiene products. After attending the summit, Junggee won a major award for Africa's 'Most Influential Women in Business and Government' in the  SME sector. Her start-up also won a Southern Africa award for start-ups.
Gunel Huseynova
from Azerbaijan attended the summit with her one-year old child. Huseynova is the creator of Pitapitch, an online 'clean-tech' fundraising platform, which aims to support the growth of start-ups.
Khamutima Tumwebaze
from Uganda is the founder of the Young Farmers Champions Network – a group of young farming role models and future influencers working together to shape the agricultural sector.
Rayouf Alhumedi
from Saudi Arabia was voted one of Time magazine's 30 most influential teens in 2017 for her design of the 'headscarf emoji'. Alhumedi has most recently partnered with the non-profit Girls Who Code to encourage girls to pursue STEM subjects.
Daroath Phav
from Cambodia is the Executive Director of WaterSHED, which aims to provide access to toilets for rural households in his country. In recognition  of his efforts, Phav was voted one of Forbes magazine's '30 under 30 Social Entrepreneurs in Asia'.
Tanmoy Rony
from Bangladesh, whose start-up NutriMush aims to make Bangladesh a malnutrition-free country and provide employment opportunities to rural youth and women.
As published in the Jan 2019 issue of the OFID Quarterly