A new lifeline for Mauritania's small and medium-sized enterprises
A new lifeline for Mauritania's small and medium-sized enterprises
The OPEC Fund's long-lasting partnership with Banque Populaire de Mauritanie will lead to fresh funds to support local businesses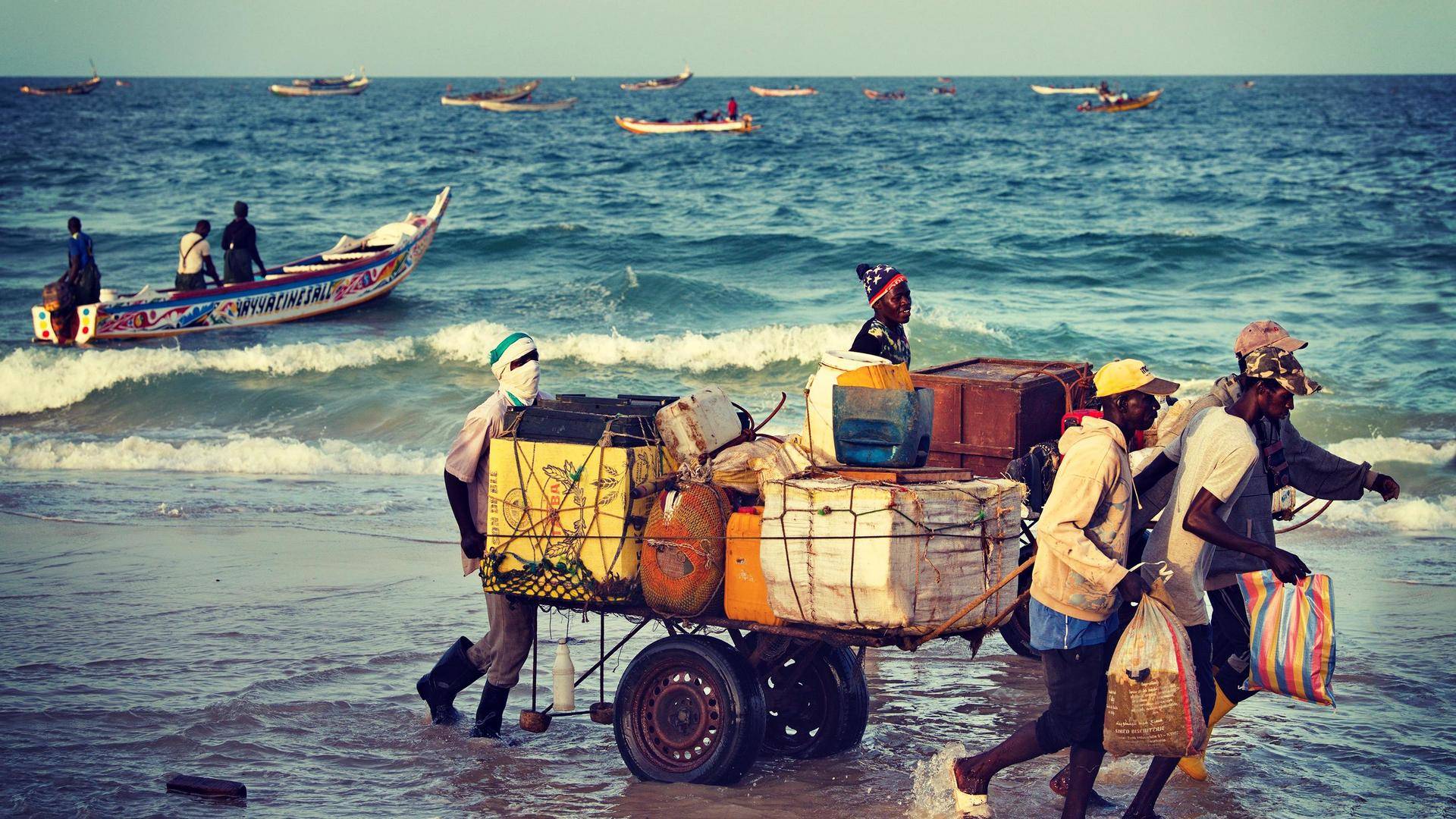 Photo: kaikups/Shutterstock
From a well-known and trusted business partner for local businesses Banque Populaire de Mauritanie (BPM) has grown to become the country's second largest commercial bank. The OPEC Fund had its role in this transformation as the bank's longstanding partner.
The first investment happened in 2000 when the OPEC Fund became a founding shareholder in BPM's predecessor Mauritanie Leasing. The company was set up to establish a leasing market in the country at a time when the instrument was not yet in use. In the following 15 years, BPM was the only leasing company in Mauritania and supported over 600 small and medium-sized enterprises (SMEs) with means to finance equipment and tools.
From these humble beginnings BPM has grown into a fully-fledged universal bank with a broad financial product range, mostly focusing on SME financing in commerce, agriculture, fishing, industry and services sectors. The bank has also recently launched the country's first digital banking platform, which offers mobile financial services. "Our bank's vision is to promote accessible banking services and financial inclusion in Mauritania. We are actively participating in the modernization of the banking sector and are positioning ourselves as a reference in SME financing," says Limam Ould Ebnou, the founder and President of BPM.
Mauritania has some 70,000 small enterprises responsible for some 30 percent of GDP and 90 percent of employment. According to a recent World Bank report, the country's economic recovery in 2021 was robust but below pre-COVID-19 levels, and strengthening access to finance for SMEs is regarded as crucial for private sector development and strengthening local and external competitiveness.
"We are providing SME financing for investment projects and to support the economic welfare of our clients. Offering a wide range of particularly flexible and varied banking services and introducing new Islamic banking products helps us to guarantee access to finance for larger number of citizens. We try to cover the financing needs of the companies, supporting their operational or investment costs, but also help with capacity building for better business management," says Mr. Ebnou.
Recently, the OPEC Fund approved a new US$10 million loan to BPM for on-lending to SMEs. The loan follows three previous credit lines that benefited hundreds of businesses, created new jobs and helped the overall economic development in Mauritania, a country of 4.6 million in northwest Africa which has recently climbed to the rank of a lower middle-income country.
The OPEC Fund's Acting Senior Investment Manager Karin Oszuszky takes pride in the organization's role in BPM's achievements and the impact the cooperation has in the country. "Our support for BPM has helped thousands of people and businesses over the years, and it has also strengthened the overall financial sector through BPM's success. The fact that the OPEC Fund was there from the beginning through an equity participation and several loans has enabled the Bank's growth and helped the diversification of available funding instruments in the country."
"The socio-economic impact of the financing made available by our institution is remarkable in terms of employment, with more than 25.000 permanent jobs created and a contribution to the development of the SME market. More than half of the 420 beneficiaries are new businesses in Mauritania," Mr. Ebnou says. "Thanks to our cooperation with the OPEC Fund, resources from other international financial partners as well as our own resources, BPM has been able to continuously carve out between 15 and 25 percent of the market for SME investment financing in Mauritania over the past 22 years. This continued reinforcement of confidence by our partners has allowed our remarkable growth to become Mauritania's second largest and first digital bank."