A moment of great opportunity
A moment of great opportunity
Interview with Woochong Um, ADB Director-General, Sustainable Development and Climate Change Department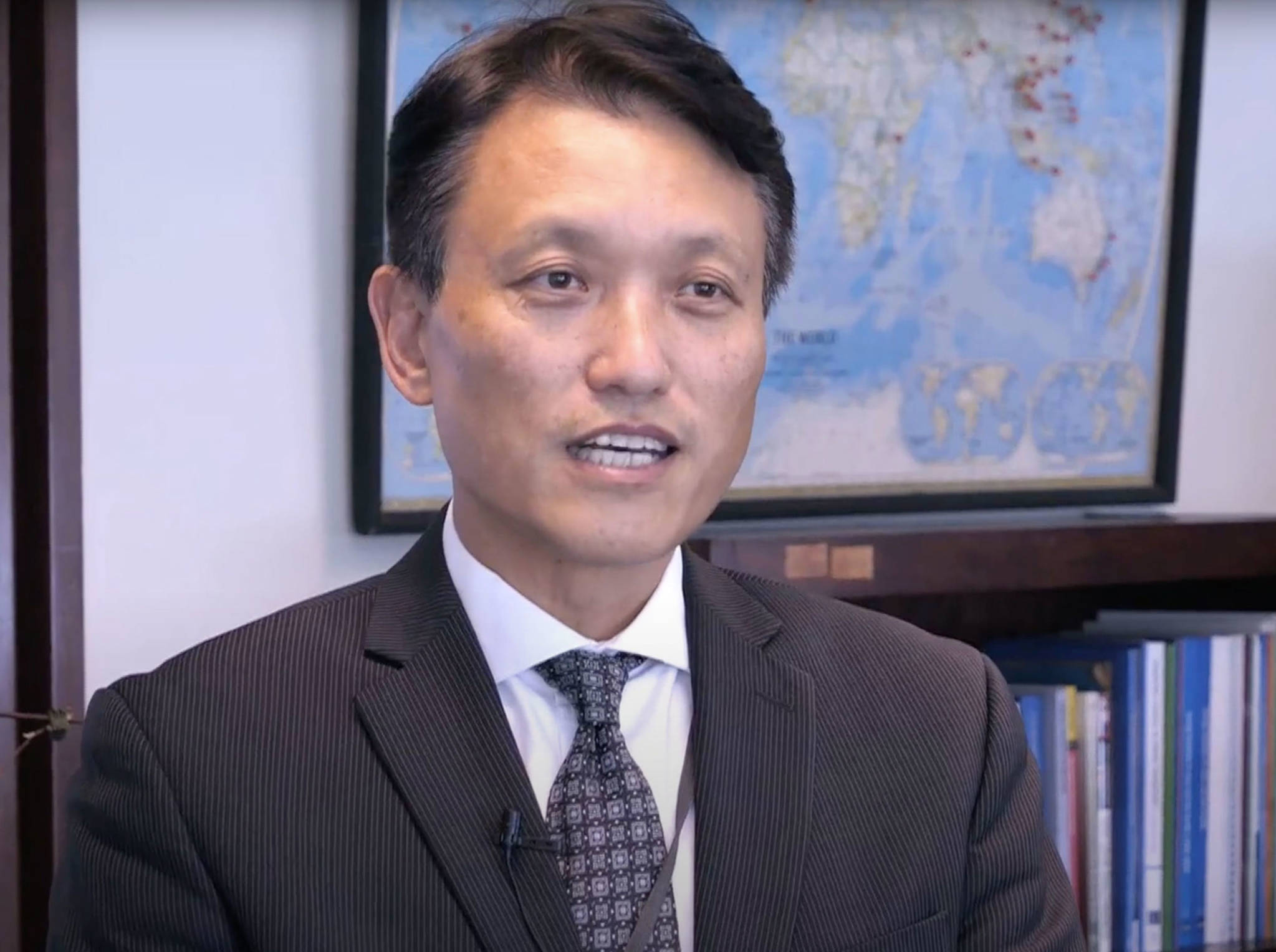 Photo: ADB
Highlights of the interview published in the 03/2020 issue of the OPEC Fund Quarterly.
In keeping with our special feature on job creation and transforming economies, Woochong Um, the Asian Development Bank's (ADB) Director-General, Sustainable Development and Climate Change Department, explains how COVID-19 is causing massive disruption in the labor market, with significant social and economic implications.
"The three major challenges for job creation in the Asia and Pacific region are: creating adequate quality jobs; ensuring sufficient youth employment; and ensuring gender equality in labor markets.
Although Asia and the Pacific region has fared well in recent years in both growth and employment creation, the quality of jobs has been an issue. Having a job has not ensured a decent living.
Nearly 350 million people in the region (or about 18 percent of the population) are in moderate or extreme working poverty. This is defined as the share of workers living in households with a daily per capita income or consumption of between US$1.90 and US$3.20 and less than US$1.90 (in purchasing power parity terms), respectively. Moreover, the prevalence of labor underutilization of 10 percent – higher than the unemployment rate in the region – means that more than 200 million people could contribute additional hours of work or take a more active part in labor markets.
Nearly a quarter of young people in the region are 'Not in Employment, Education, or Training' (NEET). Clearly, the region has to do better in creating more youth-friendly occupations and support with adequate career counseling and job matching services through real-time platforms.
Some countries in the region are rapidly aging, and the issues of staying in the workforce longer, and the need for re-skilling and job transition programs are rapidly emerging.
Although much progress has been made in integrating women into job markets, there are persistent inequalities – on average female labor force participation tends to be half that of male participation and the proportion of young girls in NEET is double that of boys. The region also needs to do far more to encourage the participation of women in high-value sectors and high-technology sectors.

COVID-19 has exacerbated some of the job market challenges, particularly adversely affecting people with informal and part-time jobs, and women. However, COVID-19 is also giving rise to innovative thinking on how labor markets can refashion to effectively cope with the pandemic and enable a bounce back. Strong investments in skills development are called for as are new initiatives to improve the coverage and impacts of social protection and employment support. With the economic shifts to new forms of employment, these last two areas become even more important.

Today the health and care sectors represent significant opportunities for expanded employment opportunities and our programs that focus on training new generations of health workers aim to take advantage of that labor market shift. While continued investment in infrastructure remains critical, there is a need for increased human capital investment toward a healthier, more skilled and productive workforce.
COVID-19 has exposed the vulnerabilities in economies and the need for adequate social protection measures. The job losses arising from COVID-19 have been widespread. Governments need to consider adequate short-term and long-term measures to help job markets revive and enable displaced workers to get back safely to the labor market.

This is an exceptional situation and nobody can predict what will happen next. It is certain that the longer the crisis lasts, the more severe the impacts will be. That said, ADB is cautiously optimistic that the region will bounce back. We see that our developing member countries are taking extraordinary measures to cope with the COVID-19 crisis, from health-related responses to measures to keep the economy going, to expand and roll out new social protection measures, and to balance lockdown with gradual opening up with social distancing.
Governments have also set aside significant budget allocations to address COVID-19 even in the face of declining revenues. The next challenges will be to find a new balance in the spending, become more targeted in the support, and to get people back to work as quickly as possible.
A focus on green skills and green jobs can help to develop a more sustainable and inclusive path forward. Addressing human capital development and sustainable infrastructure investment will produce better development.
Although we are in the midst of an unprecedented crisis that has affected populations globally, it is also a moment of great opportunity to think of completely new directions for development and to refocus on the core goals in the Sustainable Development Goals of creating a more inclusive and sustainable world."
This is an edited version of an interview conducted by email. Thank you to OPEC Fund Senior Public Sector Officer Jaafar Al-Mahdi for helping to facilitate the interview.