A mission with a vision
During visits to Tanzania and Malawi, OPEC Fund Director-General Dr. Alkhalifa meets with officials, sees projects and emphasizes development impact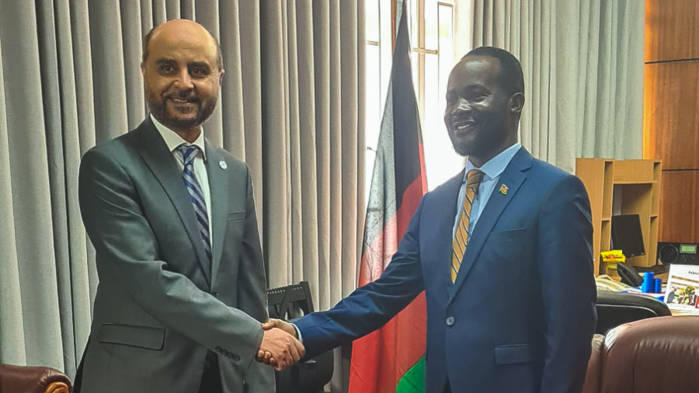 Although worldwide travel remains impacted by COVID-19 regulations, OPEC Fund Director-General Dr. Abdulhamid Alkhalifa used the earliest opportunity to pay visits to Tanzania and Malawi in late March and early April 2022 with the aim of intensifying existing development partnerships.
To date, the OPEC Fund has extended 39 loans to Tanzania for a total value of US$377 million. Ongoing projects include water and road infrastructure investments as well as support for a recent poverty reduction program, where the OPEC Fund is joining forces with the World Bank with a US$50 million loan.
During his visit, Dr. Alkhalifa met with the President of Tanzania Samia Suluhu Hassan and a group of sector ministers led by Mwigulu Lameck Nchemba, the Minister of Finance and Planning. In Zanzibar, an autonomous island region, the OPEC Fund head met with regional president Dr. Hussein Mwinyi and his ministers.
The visit also offered the opportunity to see the implementation of the poverty reduction program, which helps rural households gain access to socio-economic services and incomegenerating activities. The OPEC Fund delegation visited the Oldonyowas School, which serves a marginalized community in the Arusha District. After a warm welcome by the pupils, Dr. Alkhalifa said: "I am deeply touched by the inspirational work that is being done at this school. It could – and should – serve as a role model for how education is key to overcoming poverty."
From Tanzania the OPEC Fund delegation continued its mission to Malawi in Southern Africa. To date, the OPEC Fund has extended 23 loans to the country for a total value of US$222 million. These projects include health, agriculture, transport, education as well as water and sanitation. During his visit the OPEC Fund head signed a US$15 million public sector loan for the Dowa Town Water Supply Project and a US$350,000 grant for a feasibility study for a new airport in Mzuzu, northern Malawi.
In Malawi's capital Lilongwe the Director-General met with Malawi's President Lazarus McCarthy Chakwera, Minister of Finance and Economic Affairs Sosten A. Gwengwe and other officials such as Central Bank Governor Wilson Banda. Again, he set time aside to visit OPEC Fund-sponsored projects and saw a cancer treatment facility and a teachers training college. "On the ground we can see how our vision becomes reality", he said. "Our thanks go out to all those who make this happen."