The OPEC Fund-supported Mohmand Dam Multipurpose Project will generate electricity from a renewable energy source, while also bringing other benefits to the northwest of Pakistan including improved water access, food security and resilience to floods.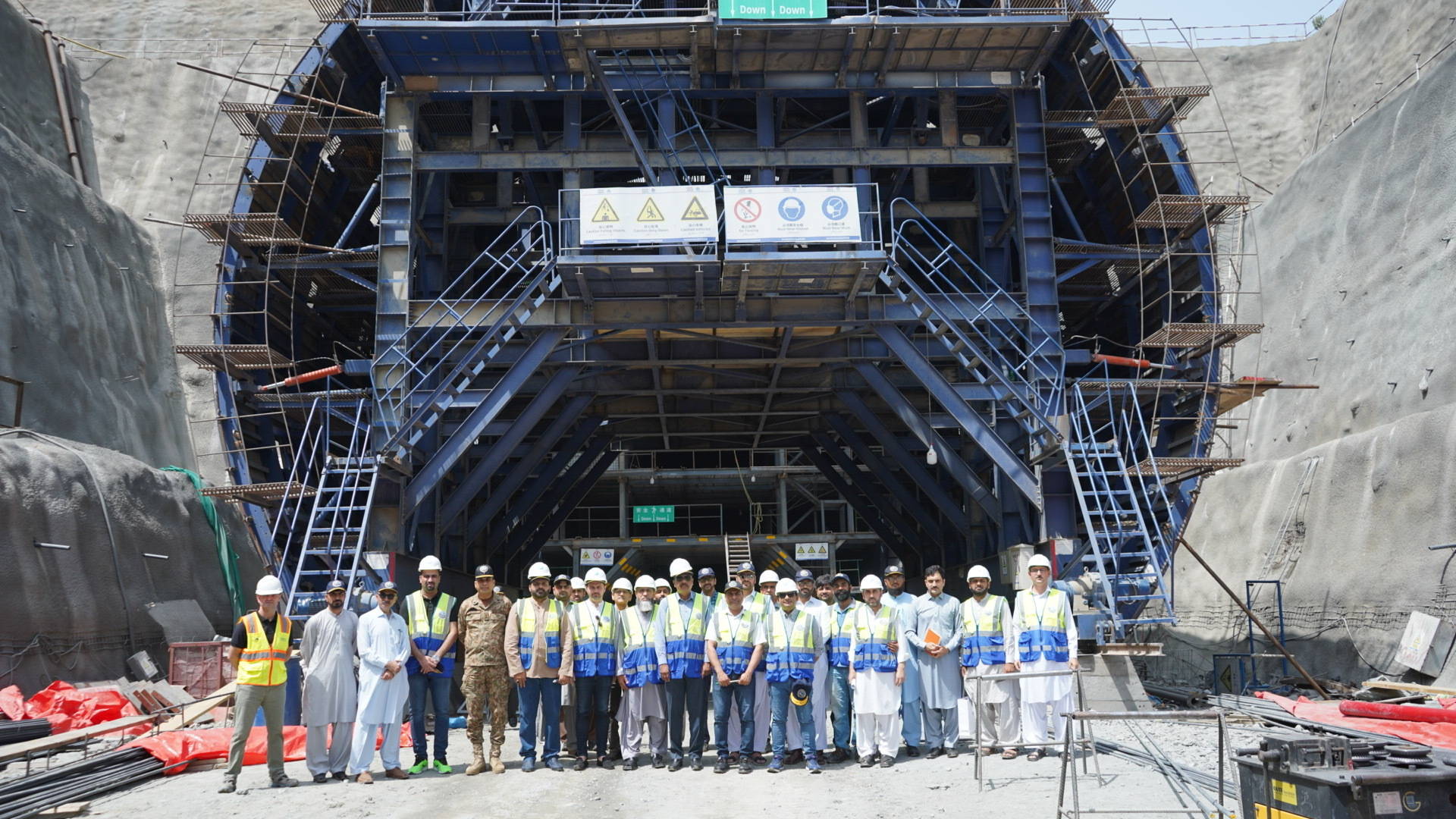 Photo: PIU
With a population of more than 225 million, Pakistan is the world's fifth-most populous country. Demand for energy is huge and projected to grow by 15 GW by 2030. Significant progress has been made in reducing the gap with the addition of 11 GW generation capacity to the national grid between 2016 and 2020. The bulk has been in thermal generation based on imported fuel, coal and liquefied natural gas.
However, the Asian Development Bank warns that such an "import-driven energy policy is not sustainable".
With a debt-to-GDP ratio of more than 90 percent and in the light of discussions about the restoration of an IMF program, Pakistan's exposure to the volatility of global energy markets is increasingly problematic.
At the same time, the use of fossil fuels is no longer compatible with Pakistan's goal of an overall 50 percent reduction of its projected emissions by 2030, as pledged in its Nationally Determined Contribution registered with the UN and last updated in October 2021.
This ambitious target is based on one of the country's biggest, yet still widely untapped resources: hydropower. Pakistan has 100 GW of recognized and 60 GW of identified hydropower potential, but to date is generating no more than 9.86 GW from this source. The government has declared the development of hydropower a national priority, and the state water authority WAPDA is currently working on four major projects with a combined capacity of 8.87 GW.
One of these projects is the Mohmand Dam on the Swat River in the Khyber Pakhtunkhwa province in the northwest of the country. Although the region is Pakistan's third largest in terms of population with over 35 million people, living mostly in rural areas, it contributes only 10 percent to the nation's GDP.
The new dam will address several issues at the same time. It will generate 800 MW of power; it will limit the danger of floods (as witnessed in 2010 when the region suffered heavy loss of life and damage to infrastructure); and it will supply potable water to the two million inhabitants of Peshawar, one of Pakistan's rapidly growing urban centers and less than 50km from the dam. The construction of irrigation canals will strengthen the agricultural potential of the region and create new business opportunities to improve livelihoods.
The project will address multiple SDGs such as Food Security (SDG 2), Clean Water (SDG 6), Clean Energy (SDG 7), Industry, Innovation and Infrastructure (SDG 9), Climate Action (SDG 13), Partnerships (SDG 17), while indirectly also supporting Reduce Poverty (SDG 1), and Employment and Economic Growth (SDG 8).
The OPEC Fund is contributing a US$72 million loan to the project, following a restructuring of its portfolio of operations in Pakistan by replacing a loan financing a coal-fired power plant. During a recent field mission, OPEC Fund Country Manager Driss Belamine was impressed with the progress on the ground: "What we have seen is quite remarkable. You can feel from the site where the dam will be erected as well as from the upstream and downstream zones, how this project will positively transform the life of people and the whole area."
Total project costs are expected to amount to US$2.2 billion. In addition to the OPEC Fund, several partner organizations from the Arab Coordination Group such as the Islamic Development Bank, the Saudi Fund for Development and the Kuwait Fund for Arab Economic Development are also providing financing. The government of Pakistan raised a further US$500 million with the successful placement of a green Eurobond.
Work is moving ahead rapidly on this major construction, which will be 213 meters high and have a reservoir volume of 1.594 million cubic meters. Belamine is confident that the project will be completed on time in 2026.
In the Field
The SDGs have long guided the OPEC Fund as it works to meet essential needs – such as food, energy, infrastructure, clean water and sanitation, healthcare, employment and education – in low- and middle-income countries. By providing affordable development finance to countries and regions that often find it challenging to secure funding, we are helping to solve development issues in a market-supportive manner, while promoting cooperation with and among the more vulnerable parts of our world. Here, we showcase a recent OPEC Fund investment in Pakistan.