360 km by bus, 15 km by motorbike, bad roads and €5,000
360 km by bus, 15 km by motorbike, bad roads and €5,000
OFID-sponsored delegate wins OYW award
Fatoumatta Kassama from the Gambia was announced OFID's first 'One Young World Development Leader' at the closing of the summit. The award, which comes with a €5,000 prize, was conferred on Kassama for her leading role in fighting non-communicable diseases (glaucoma, in particular) in her home country.
In 2016, Kassama founded Eye Care for All – community-based organization that provides free home and community eye care services for the elderly, people with disabilities, prisoners, refugees and orphans. Working with a team of 35 volunteers, Kassama has helped close to 17,500 people living in the Gambia.
"During our nationwide glaucoma campaign, we travelled 360 km by bus for 12 hours and then 15 km on motorbikes over bad roads to offer eye care services to neglected rural communities in the Gambia," Kassama said.
In 2018, Kassama also co-founded the nonprofit Prospect for Girls to help young women and girls access vocational training and health education. Up to now, she has helped train 30 girls and more training is already in the pipeline.
"The OYW summit was a life-changing experience for me," Kassama told the OFID Quarterly. It gave me the opportunity to network with people from different walks of life all around the world and we shared our knowledge, skills, ideas and best practices. I have learned new and innovative ideas from others, which I can work on in my community to change the lives of many people. As a delegate speaker, I shared the stage with influential leaders, gave voice to my story and experience, unlocking my potential to inspire other delegates to help change their communities."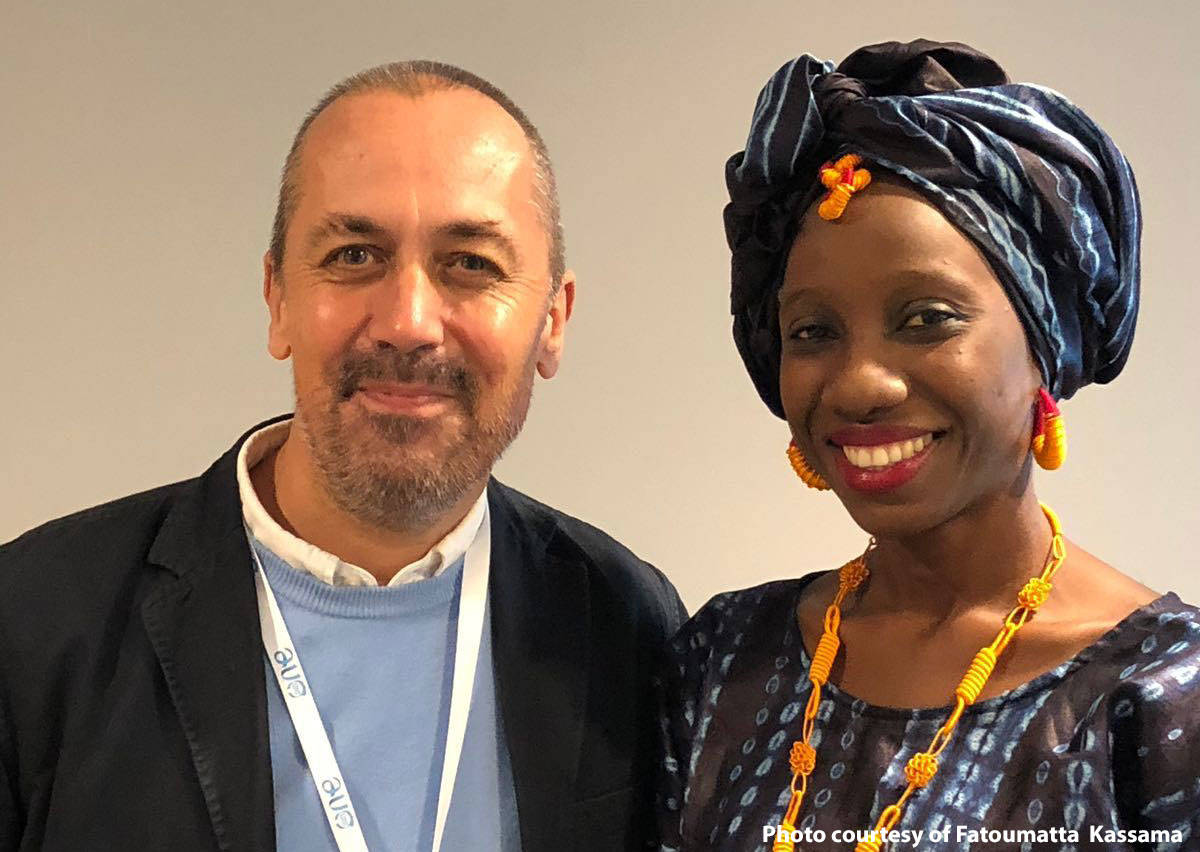 "The OYW summit was a life-changing experience for me." - Fatoumatta Kassama (right)
As published in the Jan 2019 issue of the OFID Quarterly