OPEC Fund supports Syria and Türkiye emergency relief action with US$1 million grant
OPEC Fund supports Syria and Türkiye emergency relief action with US$1 million grant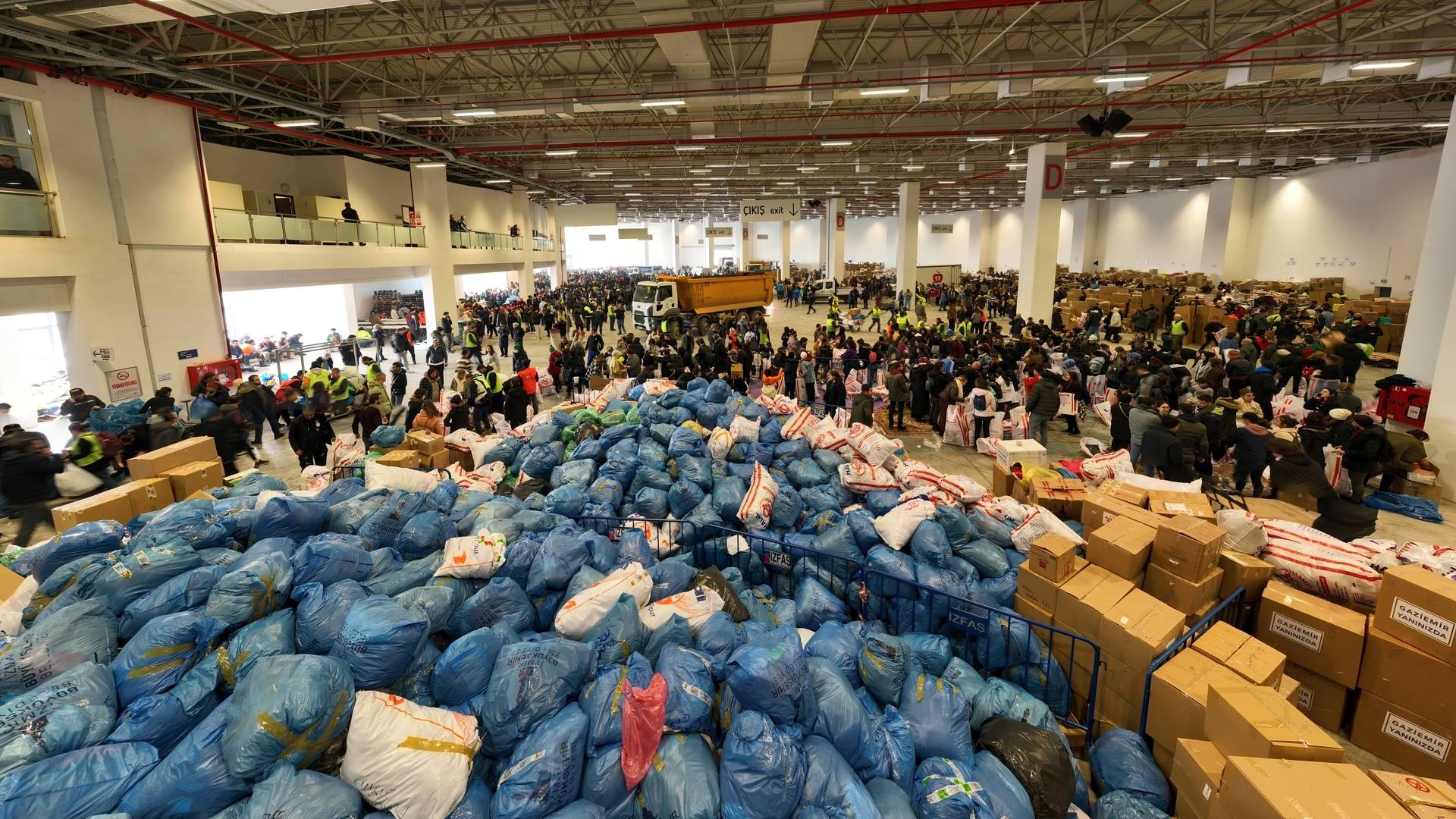 Photo: Ufuk Erdem/Shutterstock
February 23, 2023: Following the deadly earthquakes in Syria and Türkiye, the OPEC Fund for International Development (the OPEC Fund) is providing a US$1 million grant to the International Federation of Red Cross and Red Crescent Societies (IFRC) to support immediate and medium-term humanitarian relief efforts.
The funds will bolster the operations of the Syrian Arab Red Crescent (SARC) and the Turkish Red Crescent (Türk Kizilay) and help address pressing needs such as shelter, livelihood, health and water & sanitation as well as the implementation of the overall relief operation.
In due consideration of the complexities of international aid provision in Syria, the OPEC Fund is channeling US$700,000 of the total grant to support the work of the Syrian Red Crescent to help 300,000 people, primarily separated families, female-headed households, children, people with disabilities, and the elderly. The SARC will provide in-kind essential needs such as food, household items and shelter.
In Türkiye, a US$300,000 grant will be used by the local Red Crescent to support 300,000 severely affected people in 10 cities. The funds will cover immediate basic needs such as family tents, blankets, sleeping bags, kitchen sets and water & sanitation requirements such as hygiene kits.
OPEC Fund Director-General Dr. Abdulhamid Alkhalifa said:
"We are standing with the millions of people who have suffered unimaginable losses in Syria and Türkiye. Our solidarity response, together with the international community, will help to provide immediate assistance to meet urgent needs and support livelihoods."
Two devastating earthquakes of more than a magnitude above 7.5 hit the southeastern region of Türkiye and northern Syria on February 6, causing massive destruction with over 45,000 people losing their lives, according to official accounts. While more than one million people lost their homes in Türkiye alone, the UN says "the full scale of the disaster is still unfolding".
The IFRC issued a CHF 100 million emergency appeal for Syria and another CHF 120 million for Türkiye. The OPEC Fund has extended nearly US$30 million in grants to the IFRC in over 85 humanitarian and emergency response operations since the institutions began cooperating in 1997.
About the OPEC Fund
The OPEC Fund for International Development (the OPEC Fund) is the only globally mandated development institution that provides financing from member countries to non-member countries exclusively. The organization works in cooperation with developing country partners and the international development community to stimulate economic growth and social progress in low- and middle-income countries around the world. The OPEC Fund was established in 1976 with a distinct purpose: to drive development, strengthen communities and empower people. Our work is people-centered, focusing on financing projects that meet essential needs, such as food, energy, infrastructure, employment (particularly relating to MSMEs), clean water and sanitation, healthcare and education. To date, the OPEC Fund has committed more than US$23 billion to development projects in over 125 countries with an estimated total project cost of US$190 billion. The OPEC Fund is rated AA+/Outlook Stable by Fitch and AA, Outlook Positive by S&P. Our vision is a world where sustainable development is a reality for all.