Standard Chartered and OPEC Fund enhance Trade Finance Risk Participation Programme
Standard Chartered and OPEC Fund enhance Trade Finance Risk Participation Programme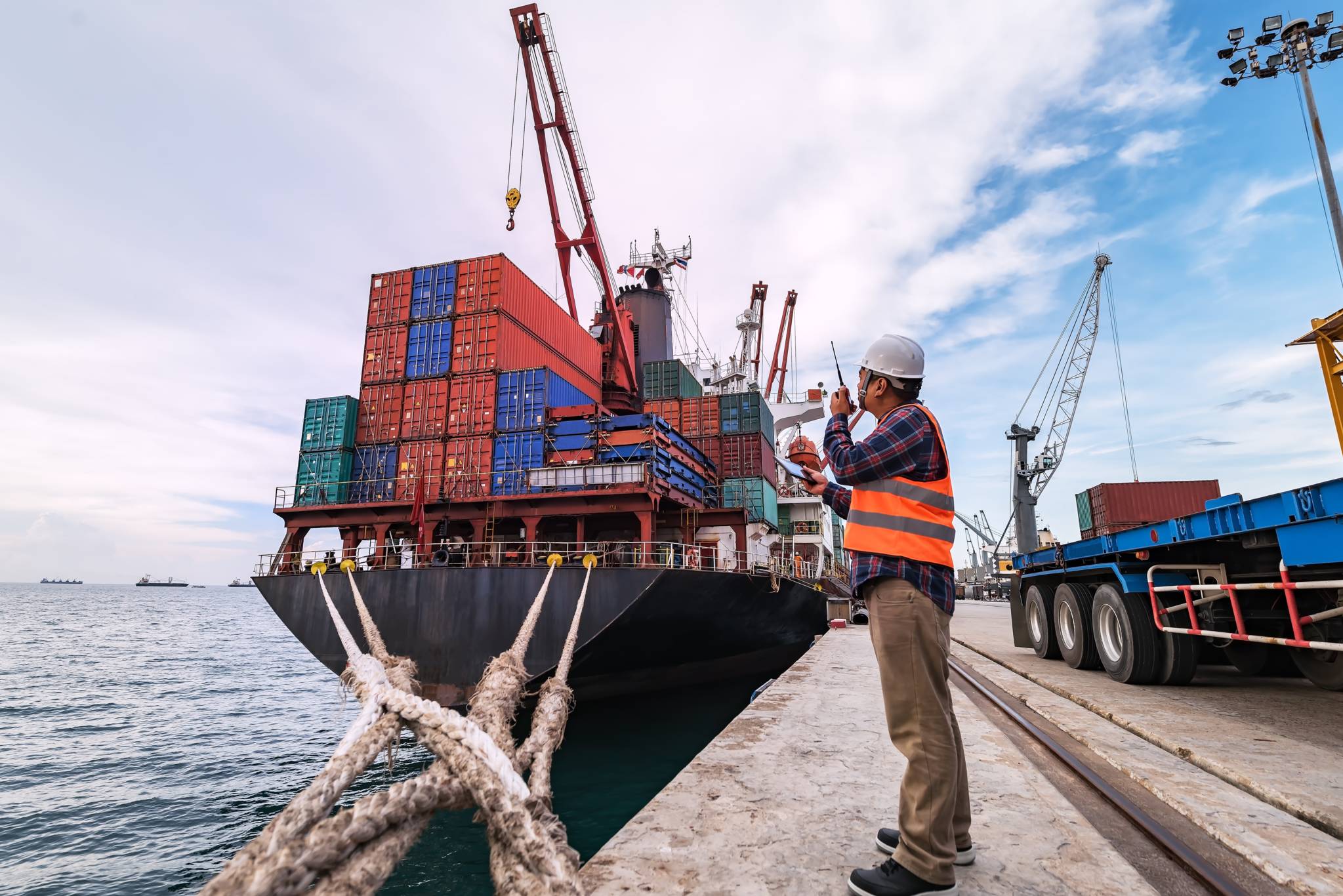 March 22, 2022, Singapore – Standard Chartered and the OPEC Fund for International Development, a global multilateral development financial institution, today announced the enhancement of their existing Trade Finance Portfolio Risk Participation Programme which will help facilitate trade flows of over US$1 billion annually across Asia, the Middle East, Latin America and Africa.
The enhanced risk participation programme will drive trade flows and encourage increased trade financing in emerging and developing economies. By improving trade capacity, the facility will further narrow the global trade finance gap – estimated to be US$1.7 trillion in 20201 – especially at a time when economies around the world are recovering from the COVID-19 pandemic and coping with supply chain disruptions.
The Trade Finance Portfolio Risk Participation Programme has been in place for over 10 years and builds on Standard Chartered's presence in emerging markets and leading trade finance capabilities, as well as OPEC Fund's commitment to enhance the availability of trade finance in some of the most challenging credit markets.
OPEC Fund Director-General Abdulhamid Alkhalifa said: "Lack of access to trade finance is a major obstacle for developing countries as they cannot join global trade flows and boost economic growth and resilience. Overcoming this obstacle is more urgent than ever as the COVID-19 pandemic has caused serious disruptions to global supply chains. Joining forces with Standard Chartered will allow us to significantly deepen our impact in keeping vital trade going and making it accessible for everyone,"
Nicolas Langlois, Global Head of Trade Distribution, Standard Chartered, said: "As a leading trade bank, it is our goal to connect the capital and expertise needed to facilitate global trade in a more equitable and sustainable manner. We are committed to doing so using the power of our network and on-the-ground presence, particularly in this critical period when we are seeing an increasing need for credit as businesses and economies adapt to today's challenging operating environment. This enhanced capacity strengthens our long-standing partnership with OPEC Fund and demonstrates both organisation's continuous focus in encouraging global trade and supporting local economies."
1Asian Development Bank, 2021 Trade Finance Gaps, Growth, and Jobs Survey, October 2021
For further information please contact:
Basak Pamir
Senior Communications Officer
OPEC Fund for International Development
+43151564174
B.Pamir@opecfund.org
Josephine Wong
Group Media Relations
Standard Chartered
+65 6596 4690
josephine.wong@sc.com
Note to editors
About the OPEC Fund
The OPEC Fund for International Development (the OPEC Fund) is the only globally mandated development institution that provides financing from member countries to non-member countries exclusively. The organization works in cooperation with developing country partners and the international development community to stimulate economic growth and social progress in low- and middle-income countries around the world. The OPEC Fund was established by the member countries of OPEC in 1976 with a distinct purpose: to drive development, strengthen communities and empower people. Our work is people-centered, focusing on financing projects that meet essential needs, such as food, energy, infrastructure, employment (particularly relating to MSMEs), clean water and sanitation, healthcare and education. To date, the OPEC Fund has committed more than US$22 billion to development projects in over 125 countries with an estimated total project cost of US$187 billion. The OPEC Fund is rated AA+/Outlook Stable by Fitch and AA/Positive Outlook by S&P in 2021. Our vision is a world where sustainable development is a reality for all.
Standard Chartered
We are a leading international banking group, with a presence in 59 of the world's most dynamic markets, and serving clients in a further 83. Our purpose is to drive commerce and prosperity through our unique diversity, and our heritage and values are expressed in our brand promise, here for good.
Standard Chartered PLC is listed on the London and Hong Kong Stock Exchanges.

For more stories and expert opinions please visit Insights at sc.com. Follow Standard Chartered on Twitter, LinkedIn and Facebook.