OPEC Fund participates in US$1.5 billion finance facility to boost Ghana's cocoa production
OPEC Fund participates in US$1.5 billion finance facility to boost Ghana's cocoa production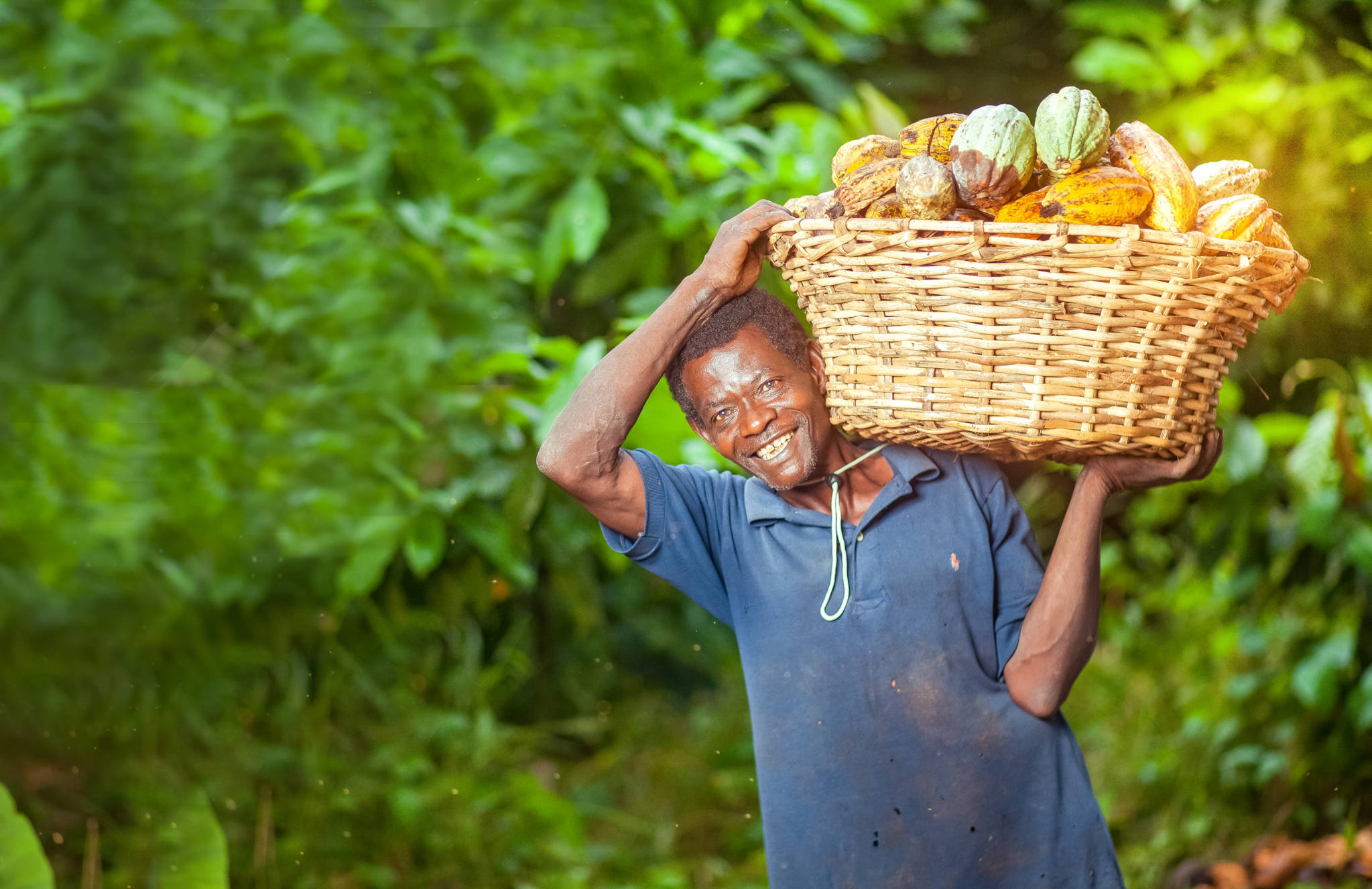 Charles William Adofo / Shutterstock.com
September 30, 2021: The OPEC Fund for International Development (OPEC Fund) is contributing US$50 million as one of the lead arrangers to a major finance facility for Ghana Cocoa Board (COCOBOD). The financing is the fifth of its kind extended by the OPEC Fund to COCOBOD to help bolster Ghana's cocoa industry.
The facility provides a total of US$1.5 billion to support the financing needs for Ghana's main and light cocoa crop for the 2021/22 season and other cocoa-related operations. A consortium of 28 banks were party to the facility and the proceeds are to be used to purchase an expected 950,000 tonnes of cocoa for the period. Ghana is the second largest cocoa exporter worldwide with a 20 percent market share.
OPEC Fund Director-General Abdulhamid Alkhalifa said: "Agriculture, specifically the cocoa industry, is the backbone of the Ghanaian economy, and is recognized as the number one contributor to the Sustainable Development Goals SDG 1 (No Poverty) and SDG 2 (Zero Hunger). We are pleased to further expand our partnership with Ghana and again participate in this exemplary international effort to support COCOBOD's efforts in preserving and promoting the cocoa sector."

COCOBOD is the main body in the Ghanaian cocoa industry, encouraging and facilitating the production, processing and marketing of high quality cocoa in Ghana. It is also leading initiatives to help improve farmer livelihoods and environmental sustainability, through industry-wide training and programs to promote adoption of sustainable cocoa production.
Cocoa is the mainstay of Ghana's economy. More than 800,000 farmers (and their families) are believed to be involved in cocoa farming and its related activities. The crop generates about US$2 billion in foreign exchange annually and is a major contributor to the country's Gross Domestic Product.
About the OPEC Fund
The OPEC Fund for International Development (the OPEC Fund) is the only globally mandated development institution that provides financing from member countries to non-member countries exclusively. The organization works in cooperation with developing country partners and the international development community to stimulate economic growth and social progress in low- and middle-income countries around the world. The OPEC Fund was established by the member countries of OPEC in 1976 with a distinct purpose: to drive development, strengthen communities and empower people. Our work is people-centered, focusing on financing projects that meet essential needs, such as food, energy, infrastructure, employment (particularly relating to MSMEs), clean water and sanitation, healthcare and education. To date, the OPEC Fund has committed more than US$22 billion to development projects in over 125 countries with an estimated total project cost of US$187 billion. Our vision is a world where sustainable development is a reality for all.