OPEC Fund development loan enhances energy access in Madagascar
OPEC Fund development loan enhances energy access in Madagascar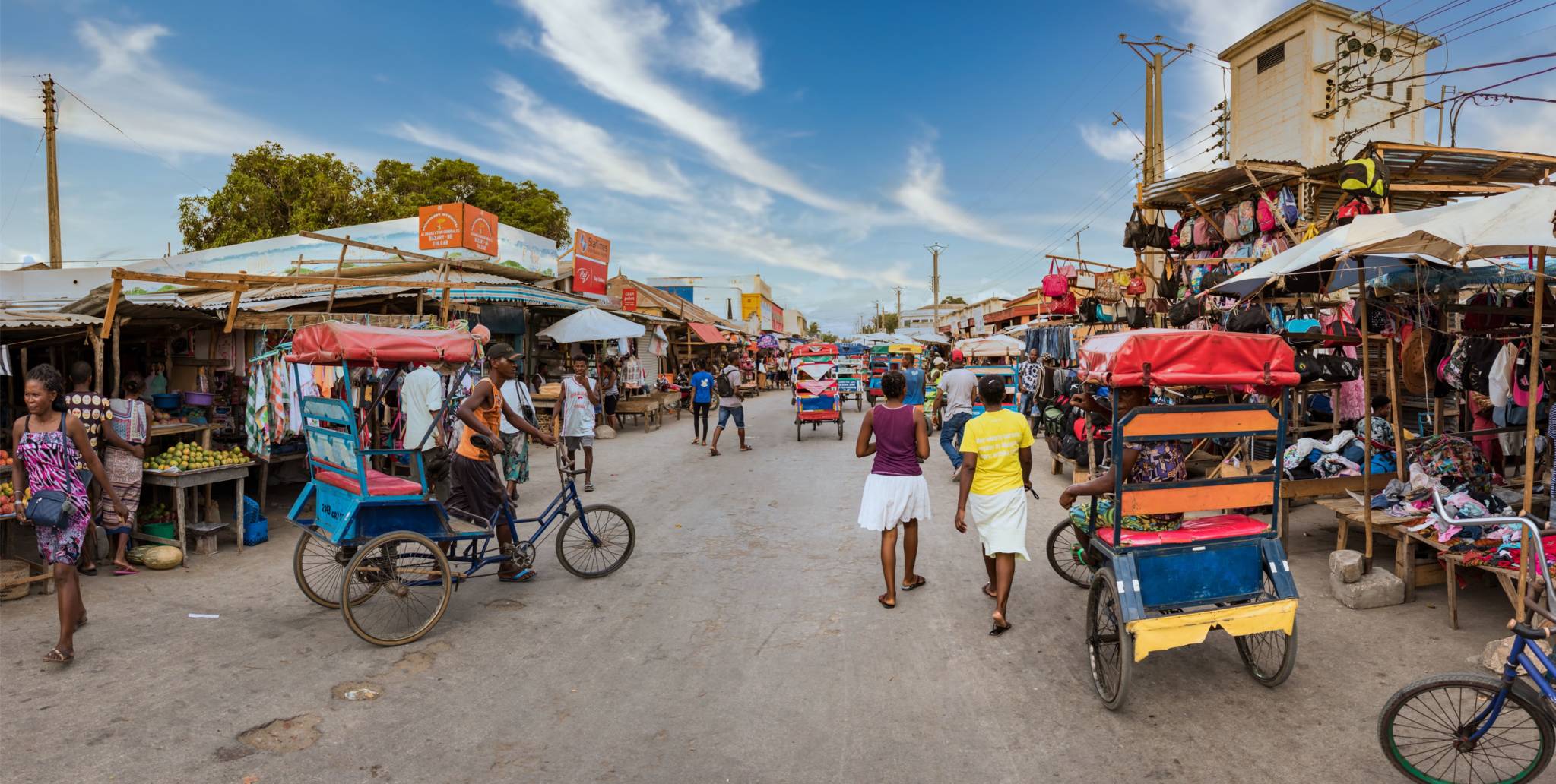 April 8, 2021: The OPEC Fund for International Development (the OPEC Fund) has signed a US$15 million public sector loan agreement with Madagascar to co-finance the second phase of a project that will improve energy access in rural areas.
The finance will be used for Madagascar's 'Integrated Growth Poles Energy Access Enhancement Project (Phase 2)', which will install solar nano-networks, power lines and street lighting in isolated communities in the Diana and Atsimo-Andrefana regions. In addition, the project will improve 43 km of roads and tourist sites on the small island of Sainte-Marie.
Rural electrification reduces reliance on biomass and helps to prevent deforestation and pollution. This, in turn, contributes to the improved health and wellbeing of millions of people in developing countries (particularly women and children). The project will also enhance opportunities for agribusinesses and enable communities to realize their strong potential for tourism-related industry – a sector particularly hard hit by COVID-19. More generally, drought conditions, a poor harvest and the global health pandemic mean that many communities in Madagascar are becoming increasingly vulnerable.
OPEC Fund Director-General Dr. Abdulhamid Alkhalifa said: "Key sectors such as agriculture, tourism and manufacturing are under increasing pressure in Madagascar, and extreme poverty levels are being driven upward. To help reverse this trend, the OPEC Fund is supporting a project that is critical for the livelihood of local economies and employment in the most vulnerable communities."

The project is co-financed with the government of Madagascar, the World Bank and the private sector. The first phase, for which the OPEC Fund also provided a US$15 million loan, was completed in 2020. It provided over 3,000 rural households with electricity connections and contributed to an increased electrification rate of 67 percent in urban areas.
Including the present loan, the OPEC Fund has committed US$247 million to Madagascar for 32 public sector operations, mainly in the transportation, agriculture and energy sectors. Under its private sector operations, the OPEC Fund provided a US$30 million loan that helped expand airport infrastructure.
About the OPEC Fund
The OPEC Fund for International Development (the OPEC Fund) is the only globally mandated development institution that provides financing from member countries to non-member countries exclusively. The organization works in cooperation with developing country partners and the international development community to stimulate economic growth and social progress in low- and middle-income countries around the world. The OPEC Fund was established by the member countries of OPEC in 1976 with a distinct purpose: to drive development, strengthen communities and empower people. Our work is people-centered, focusing on financing projects that meet essential needs, such as food, energy, infrastructure, employment (particularly relating to MSMEs), clean water and sanitation, healthcare and education. To date, the OPEC Fund has committed more than US$22 billion to development projects in over 125 countries with an estimated total project cost of US$187 billion. Our vision is a world where sustainable development is a reality for all.