OFID's new Director-General assumes office in Vienna
OFID's new Director-General assumes office in Vienna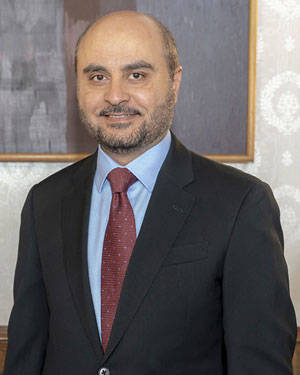 New OFID Director-General Dr Abdulhamid Alkhalifa.
Vienna, Austria, November 5, 2018. Dr Abdulhamid Alkhalifa has today assumed office as Director-General and Chief Executive Officer of OFID – the OPEC Fund for International Development – at the institution's Vienna headquarters.
Prior to his appointment at OFID, Dr Alkhalifa was Deputy Secretary General of the Saudi Arabian Public Investment Fund since 2014, and advisor to the Secretary General from 2010 to 2014. He has also held a number of leadership positions at the World Bank Group and served the government of Saudi Arabia in various capacities.
OFID looks forward to continuing to work in cooperation with developing countries and the international donor community to stimulate economic growth and alleviate poverty in all disadvantaged regions of the world. In recent years, the organization has become a strong presence in the global development arena, encouraging self-reliance and inspiring hope for the future among vulnerable and developing populations.
Dr Alkhalifa, a Saudi Arabian national, holds a PhD in Economics from the University of Miami, Florida, and a Master's in Applied Economics from Southern Methodist University in Dallas, Texas. Elected at OFID's June 2018 Ministerial Council meeting, Dr Alkhalifa replaces Suleiman J Al-Herbish, who served three terms as OFID Director-General between 2003 and 2018.