OFID joins ITFC to support cotton trade in Burkina Faso
OFID joins ITFC to support cotton trade in Burkina Faso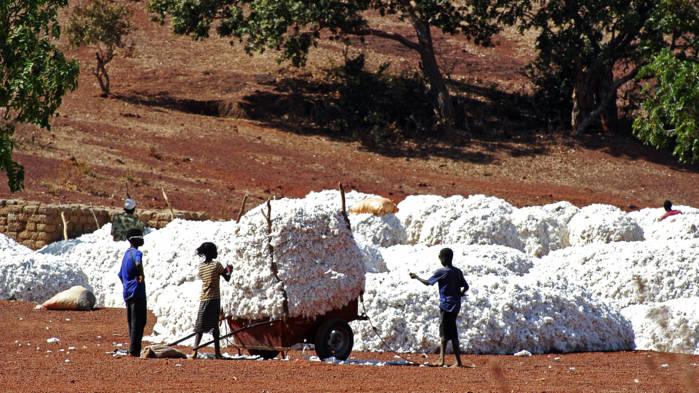 January 9, 2019. OFID is contributing €40 million to support cotton trade and economic growth in Burkina Faso via a participation agreement with the International Islamic Trade Finance Corporation (ITFC).
OFID's contribution to the agreement – the total amount of which is €100 million – will strengthen Burkina Faso's agricultural sector by enabling Société Burkinabè des Fibres Textiles (SOFITEX) to purchase raw cotton from over 160,000 farmers in the West African country and to process and export the product to international markets.
Working with local farmers, suppliers and distributors, SOFITEX plays a significant role in Burkina Faso's job-creation, controlling nearly 80 percent of the country's cotton production. The cotton sector is also the country's largest employer and the second foreign currency earner, providing a livelihood to more than three million people.
OFID has a long track record of supporting Burkina Faso. Since 1976, OFID has extended more than US$453 million to development operations in the country.